COAST-TO-COAST PILGRIMAGE: Walk, Savor, and Connect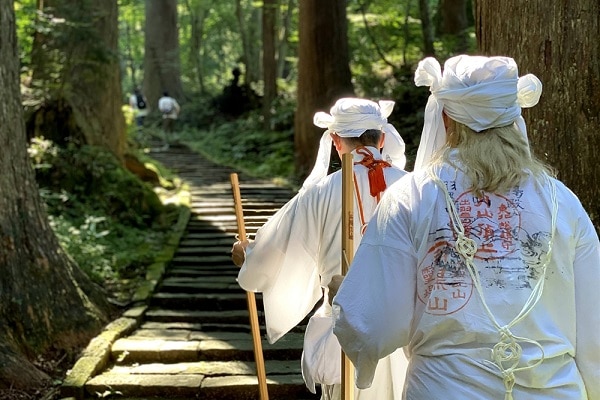 Yamabushi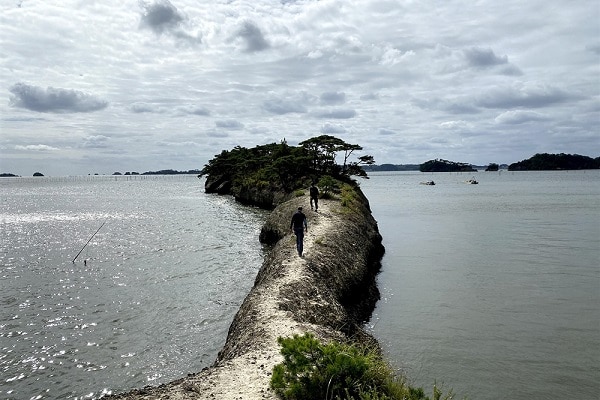 Matsushima, one of the three scenic spots of Japan
Embark on a journey of rebirth in Japan's deep north. Travelling from the Japan Sea to the Pacific Ocean, journey through untouched nature along three different pilgrimage routes, including the three holy mountains of Dewa and the Michinoku coastal trail.
Each day meet inspirational local people, such as farmers, chefs, fishermen and yamabushi mountain priests, and hear how they spend their lives reaping the rewards of nature while respecting its ferocity. Walk through the landscape, savor local tastes and connect with the people and culture of Tohoku.
Day1

Arrive in Yamagata

After arriving in Yamagata, spend the afternoon with a local farming family in Tsuruoka.

Accommodation

Ryokan in Yunohama Onsen
Day2

Travel to Dewa Sanzan

Travel to Dewa Sanzan and climb the 2,446 steps to the peak of Mount Haguro. Stay overnight at a pilgrim's lodging and enjoy Buddhist shojin-ryori cuisine.

Accommodation

Pilgrim lodge at Mt. Haguro
Day3

Hike up Mount Gassan

Hike up Mount Gassan and across the range to Mount Yudono, the second and third of the Dewa Sanzanpeaks.

Accommodation

Ryokan in Hijiori Onsen
Day4

The footsteps of Matsuo Basho

Follow in the footsteps of Matsuo Basho and cross the Natagiri kogen mountain pass. Relax in the hot spring waters of Naruko Onsen.

Accommodation

Ryokan in Naruko Onsen
Day5

The Michinoku coastal trail

Head to the Pacific coast to visit local oyster farms before walking along the Michinoku coastal trail.

Accommodation

Onsen Hotel in Kesennuma
Day6

Reflecting on your journey

Reflect on your journey from coast-to-coast by participating in kiriko, a traditional craft of making spiritual Shinto offerings.