FACILITATING THE SMOOTH IMPLEMENTATION OF ANY KINDS OF WORLD CONVENTIONS
Our dedicated and professional team works closely with clients to plan and organize your events, delivering the desired results and customer satisfaction.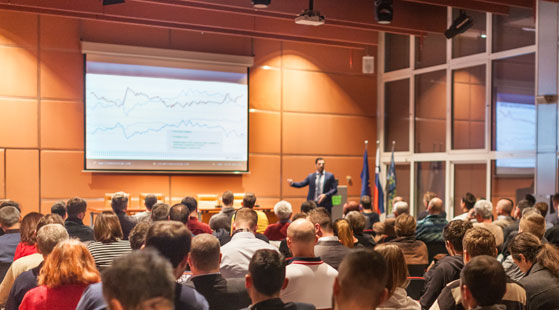 VENUE SELECTION

Putting years of corporate experience to work for our clients, JTBGMT will make arrangements for venues that most closely match both the wishes of organizers and convenience for attendees.

ATTENDEE REGISTRATION AND DATA MANAGEMENT

JTBGMT's "International Conference System" can handle both attendee registration and lodging, allowing for the efficient collection and smooth management of attendee data. Our bilingual staff will provide the attentive service that attendees both require and expect.

ACCOMMODATIONS ARRANGEMENTS

JTBGMT will arrange lodging that both meets the needs of your guests as well as provides a convenient base during the conference. All efforts will be made to provide room types that allows for a comfortable stay for all attendees.

PARTY PLANNING, ARRANGEMENT AND MANAGEMENT

From welcome and farewell receptions to stately ceremonies and President Dinners, JTBGMT can assist you with the planning, arrangement, and management of parties including the selection of venue, ideas for party concepts, and the direction of the party on site.

EVENT DESKS

During the conference, JTBGMT can arrange for information desks at the airport to welcome attendees, at the event site for travel arrangements, and at the official hotel as a hospitality desk.

CONFERENCE MANAGEMENT

Let JTBGMT help you manage your conference with a total support system including the creation of programs and floor layouts, translation and interpreting services, equipment rental, and the creation of event passes and other necessary materials.

RECEPTION PLANNING, ARRANGEMENTS AND MANAGEMENT

Conferences would not be complete without festivities from welcome and farewell receptions to stately ceremonies. JTBGMT can help you with all aspects of these events, including the planning, arrangement, and management of venues, staff, and attractions.

LOGISTICS

With JTBGMT, there is no need to worry about creating shuttle bus schedules and routes from the conference venue and airport to lodging sites. On-site staff will ensure the safe and smooth movement of attendees throughout the event.

VIP AND SPECIAL GUEST SERVICES

JTBGMT will assist in all of your needs for VIPs and special guests, including the arrangement of flights and domestic travel, and even gifts for their hotel rooms.

TOUR PLANNING AND OPERATION

JTBGMT can arrange pre/post conference tours, technical visits to related facilities, day excursions, and accompanying person's programs, all lead by experienced interpreters. In addition, participation in Sunrise Tours can be arranged for individuals or groups.