Tailored Tours (Group / Private)
Group Tours
Flexible planning for groups ranging from ten to hundreds of people. With the JTB Group's unrivaled hotel inventory and operational capabilities, we're fully able to handle even the most challenging itineraries. Visiting Japan for a major sporting event? Leave everything to us. We organize thematic tours on special interests such as Japanese art, gardens, architecture, performing arts, hiking, sports and so forth. We provide end-to-end support, from destination planning to on-the-ground operation.
From one-off itineraries to series package tours, we'll work with your company to build exactly what you need.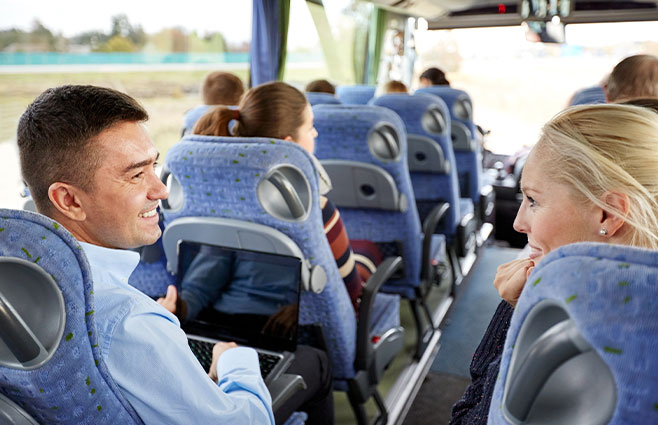 FIT Tours
We cater to small groups or private parties, such as families, friends, and couples. We can offer a special, exceptional tour plan that fully captures the tastes and interests of you and your companions!
With a small group, many special requests can be accommodated. Marking one of life's important milestones? We will arrange a one-stop service for the entire group while providing support for individual wishes.
We make sure your memories last a lifetime. We can take you off the beaten track to discover hidden delights too small or remote for large groups, and make sure you get there and back in comfort. For honeymooners and VIPs, in particular, our impeccable hospitality and meticulous attention to detail is second to none.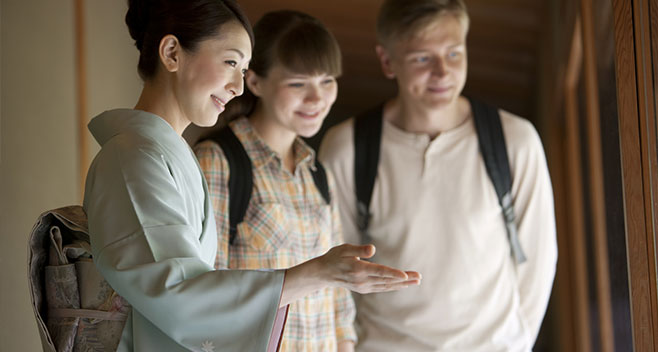 Educational Tours
We possess a large volume of information from Japanese schools and organizations actively engaged in academic, sports, and cultural exchanges with foreign nationals.
We can suggest visits to technical colleges, rural homestays, sports or musical activities, and company or factory tours. We flexibly adjust to client preferences to deliver valuable experiences for your students.
Discover the real Japan through the experience of real world learning, production, and life that is different from tourist attractions.