IMPROVING MOTIVATIONS THROUGH PROVIDING ATTRACTIVE INCENTIVE PROGRAMS
Our dedicated and professional team works closely with clients to plan and organize your events, delivering the desired results and customer satisfaction.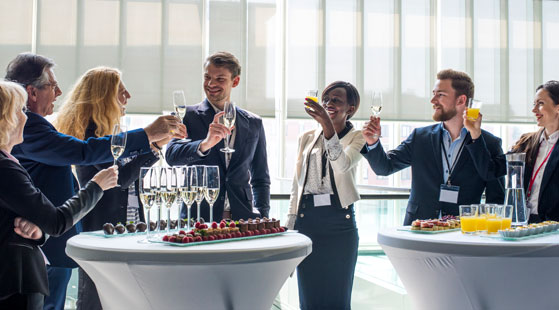 PLANNING INCENTIVE PROGRAMS

With the requests and requirements given from our client, JTBGMT will propose the most suitable incentive program from the concept to the detailed planning of the event.

GREETING SERVICES

JTBGMT offers greeting services upon arrival at the airport or at hotel which would be greatly effective to enhance the guests' feelings and also to show the hospitality to guests.

TOUR DESK

Throughout the period of event, JTBGMT will set up tour desks to provide the necessary information and to support guests.

PARTY PLANNING, ARRANGEMENT AND MANAGEMENT

From welcome and farewell receptions to stately ceremonies and President Dinners, JTBGMT can assist you with the planning, arrangement, and management of parties including the selection of venue, ideas for party concepts, and the direction of the party on site.

LOGISTICS

With JTBGMT, there is no need to worry about creating shuttle bus schedules and routes from the event venue and airport to lodging sites. On-site staff will ensure the safe and smooth movement of attendees throughout the event.

VIP SERVICES

JTBGMT will be able to provide attentive care to your VIPs as well as management of their schedule.

ACTIVITY PLANNING AND MANAGEMENT

JTBGMT can help arrange technical visits to related facilities, short excursions, cultural experiences, and, pre/post event tours.

ON-SITE OPERATION STAFF

JTBGMT's experienced staff will be on-site throughout the event to provide smooth and safe operation of the tour.

COMMEMORATIVE ITEMS AND GIFTS

JTBGMT can help provide the commemorative items and gifts for the guests.