SUMMER TOURIST SPOTS AROUND TOKYO!
Kanagawa Prefecture has established the Kanagawa Sightseeing Charm Creation Conference for the purpose of polishing up and developing attractive tourist routes, which promotes the invitation of domestic and foreign tourists to the prefecture and to revitalize the regional economy. As an activity of the council, they discover and polish a variety of tourism resources in the prefecture and create attractive model tours, etc. They introduce these tourist resources and model tours for travel agencies and the like to realize commercialization. They also make efforts to increase the number of foreign tourists with providing the multilingual tourist information website, "Tokyo Day Trip - Kanagawa Travel Info –", and creating attractive tourism resources /contents (tourist attraction sheets) in Kanagawa prefecture in English, and so on. Based on these web site and tourist attraction sheets, they hope that you will discover tourism resources that have not been known so far, and will help you to commercialize tours.

Tokyo Day Trip -Kanagawa Travel Info-
 https://trip.pref.kanagawa.jp/

Kanagawa Prefecture is part of the Tokyo metropolitan area. As the nearest sightseeing area to Tokyo, it attracts many visitors throughout the year. Yokohama is a port city known as the place representing the foundation of the cultural enlightenment era in the 19th century. The city has a rich international flavor, such as the Minato Mirai area and Chinatown, charming all visitors. Kanagawa also has ancient cities; Kamakura, the first Japanese capital founded by a samurai 800 years ago; Odawara, an old castle town developed by feudal warlords. In these cities, you can experience the historical atmosphere of 12th - 16th century Japan. The Shonan beach area, including Enoshima, appeals to young people, and the area is one of the best spots to enjoy various marine-leisure activities. In Hakone and Yugawara, famous Onsen (Spa) resorts, you can experience healing moments in the heart of nature's bounty. Kanagawa has a great variety of sightseeing spots, historical, cultural, and natural. They sincerely look forward to welcoming you.
YOKOHAMA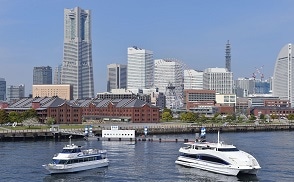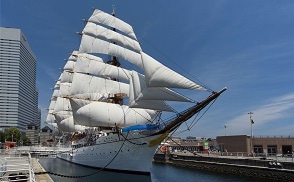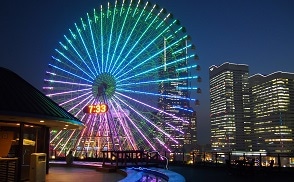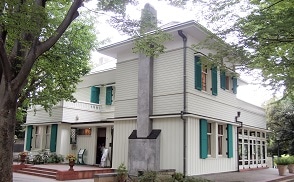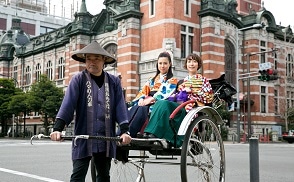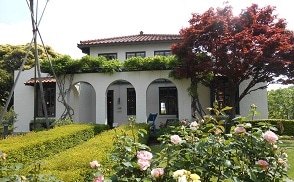 As the gateway to Japan with its opening up in the late-nineteenth century, Yokohama adopted a diversity of Western culture. The interchange between Eastern and Western cultures and people together with the trends of the times that have continued since the closing days of the Tokugawa Shogunate and the Meiji period in the late-nineteenth century have blended into the present day to create a uniquely exotic atmosphere. The city is full of highlights, including the Red Brick Warehouse which is the symbol of Yokohama and the Minato Mirai area with its Landmark Tower, Yamashita Park where you can fully enjoy the atmosphere of a port city, the Yamate area which retains a large number of Western buildings as a residential area for foreigners, and the Bashamichi area where retro buildings remain. It also has plenty of gourmet destinations, including the Yokohama Chinatown where you can enjoy authentic Chinese food. Only in Yokohama can you gaze at the sparkling night sky while you enjoy dining on gourmet dishes that originated in the city because it was an open port or famous French and Italian restaurants that evoke the good old days. Please enjoy this charming port city where the present and the past are mixed together in one of the world's leading international cities.
https://trip.pref.kanagawa.jp/area/yokohama
KAMAKURA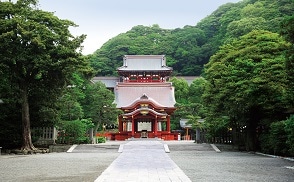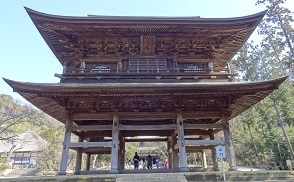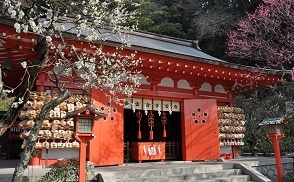 As the birthplace of Japan's Kamakura Shogunate, the first samurai government, Kamakura is an ancient city of samurai with a historical ambience on par with Nara and Kyoto. Kamakura was an ideal destination for building a samurai fort because it is surrounded by mountains on three sides and faces the sea to the south. You can enjoy many historic temples and shrines, expansive views, and beautiful Japanese gardens, including Tsurugaoka Hachimangu founded by Minamoto Yoritomo, the first shogun, Kotokuin Temple, renowned for the Kamakura Daibutsu (Great Buddha of Kamakura), the Kamakura Gozan temples (Kenchoji Temple, Engakuji Temple, Jufukuji Temple, Jochiji Temple, and Jomyoji Temple) in which the samurai spirituality of simplicity and austerity lives on, the hydrangeas of Meigetsuin Temple and Hasedera Temple, and the bamboo forest of Hokouji Temple. Kamakura also has an abundance of nature, and there is a full range of fun tourist activities such as hiking and marine sports.
https://trip.pref.kanagawa.jp/area/kamakura
HAKONE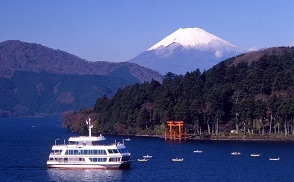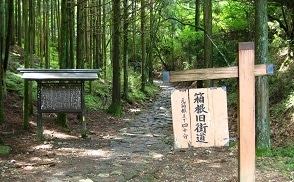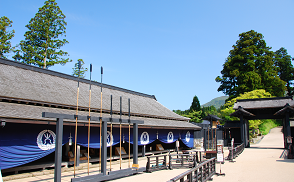 The Hakone area, which is surrounded by nature that includes Ashinoko Lake and and Mt. Komagatake is one of Japan's premier hot spring resorts. There are 20 hot springs around the Hakone area, such as Yumoto Onsen, Gora Onsen, and Miyanoshita Onsen, and you can experience ryokan inns, which are a concentration of Japanese culture. There are also plenty of destinations where you can feel the power of nature and the earth and outdoor areas, such as Owakudani which is famous for black eggs, Sengokuhara Plateau where marsh plants grow in clumps, and the pleasure boats going back and forth across Ashinoko Lake. In addition, there are numerous unique museums, and it is famous as a cultural area too. Mt. Fuji, which can be viewed close up, presents a variety of appearances from season to season. Enjoy the magnificent and beautiful Mt. Fuji to your heart's content.
https://trip.pref.kanagawa.jp/area/hakone
[Tourist Attraction Sheets]
For more information, please get in touch