Recognition to Sunrise Tours' Sustainable Initiatives in JATA SDGs Tourism Award 2023
2023.07.04

Sunrise Tours' sustainable initiatives highly recognized in JATA SDGs Tourism Award 2023.
The purpose of this award by Japan Association of Travel Agents is to promote initiatives of the travel industry in order to achieve the Sustainable Development Goals (SDGs). In the Partnership and Co-creation Category, which recognizes content focused on cooperation and collaboration (mainly related to the SDGs Goal: "17 Partnerships for the Goals"), Sunrise Tours' initiatives from various perspectives to achieve the SDGs were highly evaluated, leading to the award.

Application Theme: Initiatives for Sustainable Tourism by Sunrise Tours, a Travel Company offering Package Tours for International Visitors to Japan & The First Tour Brand in Japan to Acquire the Highest Certification from Travelife.

9 Initiatives for Sustainable Tourism:
1. Promoted product creation from the perspective of sustainable tourism based on the 3 SDGs categories
2. Launched products with donations for reducing environmental load
3. Introduced carbon offsetting for 14 day trip bus tours departing from Tokyo and Kyoto
4. Proposed and created the "Tokyo-Kanazawa-Kyoto Rainbow Route" as a new decentralizing route different from the Golden Route
5. Developed the new Setouchi Scenic View Route starting from popular cities with the aim of creating an influx of people to the region
6. Launched a model tour for sustainability promotion in collaboration with local government (Ishikawa Prefecture)
7. Created the Sunrise Tours/Countryside Stays Japan tour series to promote farm stays
8. Worked together with travelers, regions, and travel agencies to appeal to a wider audience with the hashtag #responsibletraveler
9. Strengthened efforts to encourage business partners to promote sustainability (raising awareness of and supporting sustainability)

JTB Global Marketing & Travel Inc. has been presented with the Honorable Mention in the Cooperation Category of the 1st Japan Association of Travel Agents (JATA) SDGs Award for the Sustainable Tourism initiatives of Sunrise Tours, a tour brand offering package tours geared for international visitors to Japan.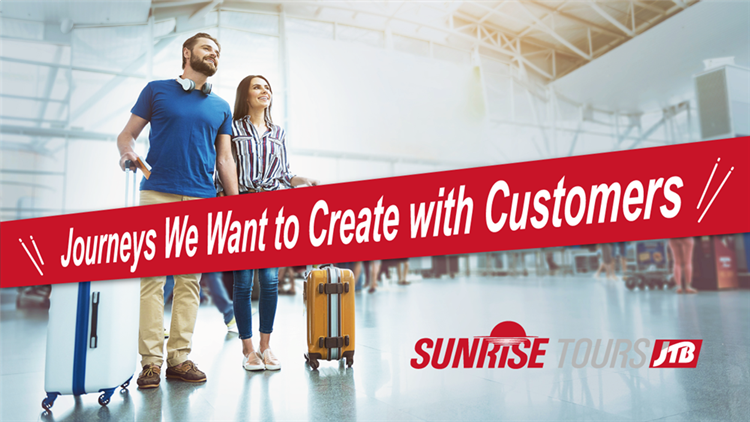 Movie: Journeys We Want to Create with Customers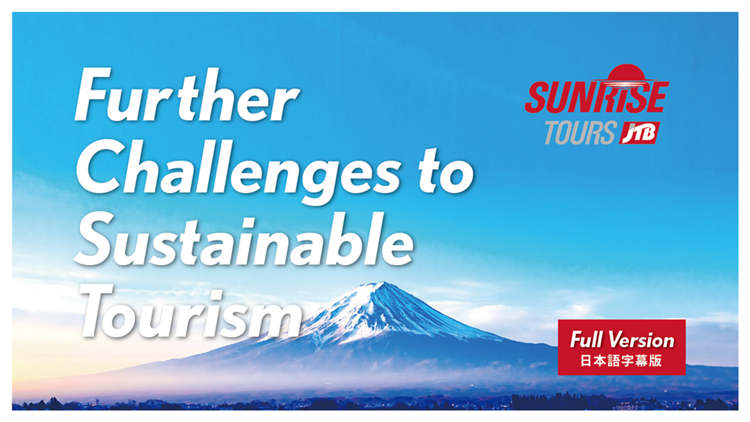 Movie: Further Challenges to Sustainable Tourism