Sunrise Tours: New Must-see Sights Welcoming an Influx of Visitors on the Setouchi Scenic Route
2023.03.06
JTB Global Marketing & Travel has created the new "Setouchi Scenic Route", a package tour under the Sunrise Tours brand geared for international visitors. This new route offers superb views in the scenic destinations of Hiroshima, Miyajima, Matsuyama, Shimanami Kaido, Takamatsu, and Naoshima. It aims to introduce more visitors to the Setouchi area, as well as contribute to the reduction of overtourism.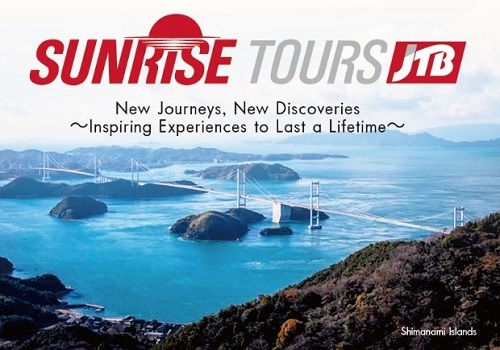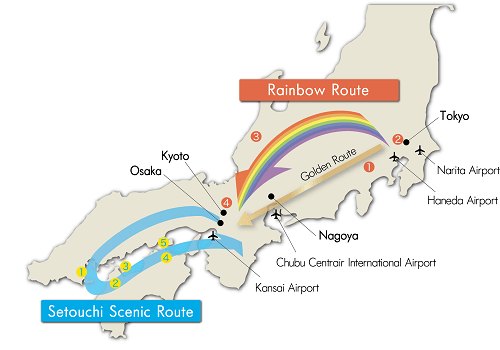 ◆Setouchi Scenic Route Highlights

1. Creating New Must-see Sights
This new route is a round-trip tour from Kyoto or Osaka. An increase in the influx of visitors from the greater metropolitan area is anticipated, as in addition to customers traveling from Asian countries directly to the Setouchi area by plane, there are also customers coming from the popular Golden Route (connecting Tokyo and Osaka) as well as the Rainbow Route (visiting Tokyo, Kanazawa and Kyoto).

2. Adventure Tour to Japan's Beautiful Inland Sea Scenery
The tour includes cycling along the Shimanami Kaido so customers can experience Adventure Tourism. Experience the rich nature of the scenic Seto Inland Sea, the beauty of its many islands, and the unique history and culture of each island.

3. Sightseeing Destinations Popular Worldwide
The Setouchi area ranked 7th in the "52 Places to Go in 2019" list published by the New York Times. A trip to this area can be difficult to arrange individually from overseas, but on this tour, customers are accompanied by an interpreter guide, so all that's left is to fully enjoy the charm-filled Setouchi. The tour also visits Miyajima and Hiroshima, destinations popular among international travelers, and are continuing to draw popularity as the venue for the G7 Summit in May 2023.

Tour Information for Travel Agents, please click here!