JTB GMT helps organizers manage original incentive tours that delight visitors to Japan.
We offer programs for all types of incentive tours, such as sales promotions for customers/dealers and reward programs for employees.
Services
Accommodations

We propose wide-ranging accommodations including leading hotels and Japanese ryokans from our extensive JTB Group database.
Transportation

We can arrange for all necessary transportation — buses, hired vehicles, domestic flights, shinkansen bullet trains, luggage trucks — to make the entire trip comfortable and convenient for all guests.
Meals

From lunches during sightseeing trips to VIP dinners and large parties, we can arrange for every meal during the trip, including menus that comply with guests' dietary restrictions.
Entertainment

We can arrange for diverse entertainment including traditional Japanese music performances using wadaiko (drums) and shamisen (three-stringed instruments), magic shows and live jazz performances.
Reception venue

We propose various suitable venues for large-scale parties, gala dinners, etc.
Tour guides/attendants

Our certified guide interpreters offer tour guidance in 8 languages. All are highly experienced, courteous professionals.
Gifts

As momentos of events, we can provide guests with commemorative or welcoming gifts that can be found only in Japan.
Sightseeing

To help guests fully enjoy Japan, we can arrange activities such as tours to scenic natural spots and tourist attractions, factory visits and shopping areas.
Special activities

We can also arrange activities such as tea ceremonies, kimono demonstrations and traditional craft workshops for guests who wish to experience Japanese culture.
JTB's strengths
Certified guide interpreters with proven experience
Guide interpreters must be certified by the Japanese government to assist international
travelers and JTB GMT is proud to employ 480 certified guides for eight languages;
English, French, Italian, German, Spanish, Portuguese, Korean and Chinese.
All of our guide interpreters must pass JTB's original qualification test
and update their skills through additional training each year to provide top-quality service.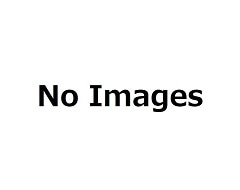 Greetings from one of our guide interpreters
"My goal as a veteran guide interpreter is to satisfy guests so they become more loyal to the client who invited them to Japan. I look forward to meeting you here!"
JTB Global Marketing & Travel Inc.
Guide Interpreter, Sumiyo Terai