JTB GMT can assure you of successful international conferences, conventions and business meetings in Japan.
We can support every aspect of your trip from venue proposals and event planning to event management,
accommodations and logistics through our vast destination management experience and know-how.
Services
Meeting venue

Depending on the number of participants and type of event, we propose various suitable venues for you to make an informed decision.
Accommodations

We propose wide-ranging accommodations (within convenient range of your meeting venue) from our extensive JTB Group database.
Meals

From dinner parties to lunch meetings and catered conferences, we arrange meals that comply with the dietary restrictions of guests.
Transportation

We can arrange for all transportation during your stay, including airport pick-up and drop-off, event shuttles, hired vehicles for VIPs and luggage trucks.
Printed materials

Our business meeting services include the production of printed materials such as event programs and name cards for participants.
Gifts

JTB GMT can provide guests with commemorative items and gifts suitable for your event or unique souvenirs that can be found
only in Japan.
Tour guides /attendants

Our certified guide interpreters offer tour guidance in 8 languages. All are highly experienced, courteous professionals.
Sightseeing programs

JTB GMT can arrange visits to shopping areas, temples, scenic natural spots and other tourist attractions to bring guests
special memories.
JTB Solutions
JTB Online Registration System
Our exclusive online registration system enables comprehensive, integrated data management for the entire trip.
Participants and organizers can interact online and confirm registration, hotel booking, card payment, transport arrangements and attendance.
The system facilitates smooth communication with international participants and significantly reduces costs, time and effort for the organizer.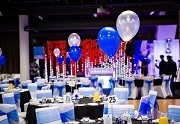 Sample customer review on centennial event
"We used JTB GMT's data management system to register all ceremony and party participants. The system let us easily integrate all data from 1,200 guests from around the world for accommodations, meals, transportation, etc. This really saved us time and freed us to optimize plans for a highly successful centennial celebration."