CEO Message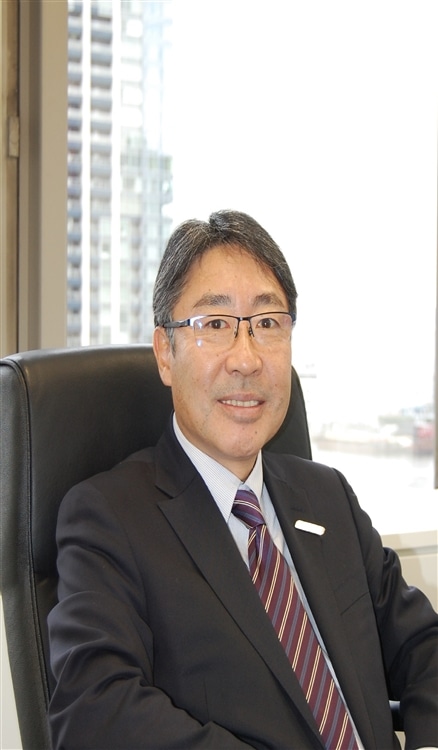 Perfect moments, always
JTB was established in 1912 with the aim of attracting foreign visitors from all over the world to Japan, to explore and discover our destination. As a specialized inbound travel company in the JTB Group, JTB Global Marketing & Travel (JTBGMT) has inherited this spirit and this 100 year old JTB mission, and conveyed the appeal of Japan to people from many countries around the world.
On a global stage, the JTB group is currently taking on the challenge of creating interaction between people from all over the world and providing unique JTB solutions (products, services, information, and systems) in order to develop a new business domain called "Multicultural Exchange Creation Business," . We aim to be a JTB that continues to be selected by the market and customers by delivering value "Beyond Imagination" of our customers and continuously providing unique JTB value.
With this in mind, JTBGMT's role should not be merely to fulfill its original aims, but also to expand and drive forward interaction between Japan and the rest of the world, and to contribute to establishing Japan as a tourism-oriented country. To this end, JTBGMT aims to become the DMC (Destination Management Company) that provides the most acclaimed hospitality in Japan, Asia, and around the world, and to be the overwhelming number one player in the Japanese inbound industry.
As Japan's leading DMC, we will continue to be the best solution provider for international exchange in all areas including individual/group travel, online reservation systems, MICE (Meetings, Incentives, Conferences and Events), excursion tours, offsite activities, and educational travel. Leveraging the JTB network we shall deepen our cooperation with regional society and work to attract overseas visitors to Japan in order to also make a large contribution to regional revitalization.
We, JTBGMT, shall respond to this increasingly unpredictable and ever changing world by concentrating the knowledge we have gained over the course of 100 years to put in place an environment that facilitates lively exchanges between people from all over the world, and by doing so shall contribute to the creation of a harmonious society in which all people are able to gain a deeper understanding of one another.
January 21, 2019
Shinya "Billy" Kurosawa, President and CEO
JTB Global Marketing & Travel Inc.