Japan Update
NAM JAZZ EXPERIMENT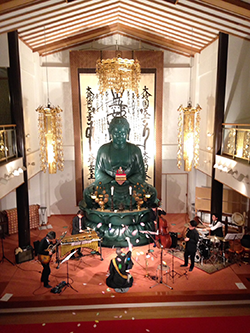 In search for a new performance for your event?
We would like to introduce a very unique & spiritual performance group, "NAM JAZZ EXPERIMENT". This group's base concept is "Jazz meets Sutra chanting" which is an amazing innovation to introduce Japanese Buddhism.
The lead vocal is the head priest of a very famous Temple called "Myojoji Temple" in Kanagawa Prefecture which has been passed down for 34 generations.
On November 26, 2016, an annual event "JAZZ Zanmai", jazz live at the Myojoji Temple, the group had their first jam session. The session was broadcasted and received a huge response on Twitter & Facebook. Beyond language and culture, this video has been viewed diversely such as Taiwan, China, Thailand, and finally Europe.
View Video

​​​Please experience & feel the modernized Buddhism first hand when you're in Japan.
Facility Announcement
ROKU KYOTO
Experience the beauty of Kyoto among the foothills of Takagamine.
ROKU KYOTO, LXR Hotels & Resorts is the first location in the Asia-Pacific region for Hilton's luxury brand LXR Hotels & Resorts. We opened our doors on 16th September 2021, and the hotel is situated in a historic resort area that has inspired Japanese artists and artisans since the 17th century. It is considered the birthplace of the Rinpa school of Japanese painting.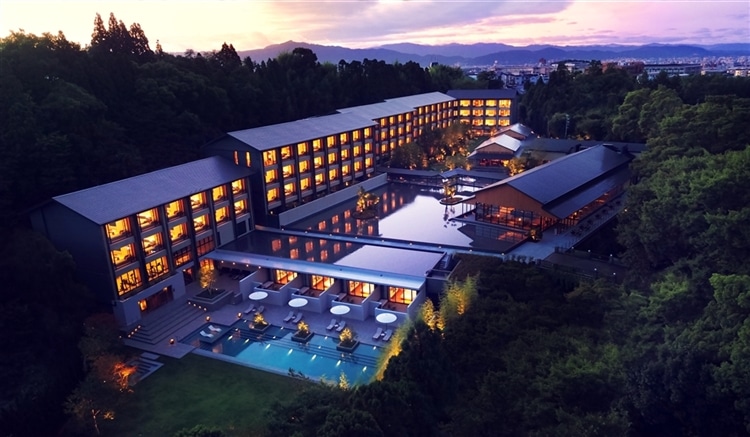 Based on the idea of an artist residence, guests will reconnect with the deeper spirit of Kyoto in a region. Further, we offer unforgettable experiences and a luxurious, relaxing escape where guests can dive into Kyoto's deep reservoir of history, culture, and beauty.
We have a total of 114 guestrooms, each 50sqm or above, spacious enough to accommodate group stays. All feature a floor-to-ceiling glass wall with a view, so guests can experience a sense of oneness with nature. Our restaurant, TENJIN, inspired by the spirit of Rinpa school, serves up unconventional dishes of French cuisine that explore the themes of nature, art, and cuisine. Further, the feature of the hotel is our spa, nestled in the majestic natural land space and features an outdoor onsen-thermal pool where guests can relax mind, body, and spirit.


Please contact GMT if you want to hold an event in Japan!