Best Travel Arrangement to Japan
1/19/2018
Vol.009

Dear Partners,
Greetings from JTB Global Marketing and Travel!
Smelling or looking at flowers can make you happy. Have you ever seen a carpet of flowers? We would like to introduce the one of the popular bus tour visits famous spots for viewing flowers in the outskirts of Tokyo. Hitachi Seaside Park and Ashikaga Flower Park are 2 flower spots that are particularly famous in the Kanto region.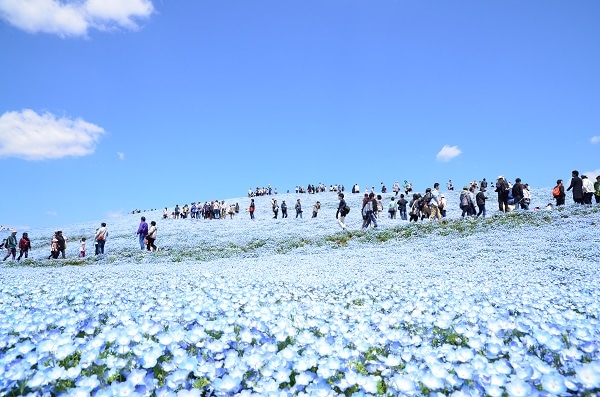 From respect to the privacy of our customers we are committed to our privacy policy. If you wish to unsubscribe from this mailing list, please send an email to websolution@gmt.jtb.jp
JTB Global Marketing & Travel Inc.
4,5,6,7F, Tokyo Front Terrace, 2-3-14 Higashi-Shinagawa, Shinagawa-ku, Tokyo, Japan 140-8604
Privacy Policy /
Tour Condition
Copyright (c) All rights reserved by JTB Global Marketing & Travel Inc.