Okinawa is a place of beautiful nature and warm-hearted people, where you can be your true self. The Be. Okinawa symbol embodies these facets of Okinawa. "Be." is a warm expression of welcome, and an invitation from Okinawans for guests to partake in an experience.
Please, have a great holiday in Okinawa.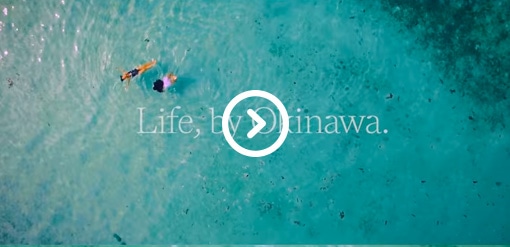 Hyakunagaran
From JPY 100,900
With Breakfast & Dinner / Twin (Sleeps 2)
This unique Okinawan hotel offers a fusion of traditional Japanese and Ryukyu architecture and culture, placing great importance on harmony with nature. Guests at this hotel can enjoy amazing ocean sunsets and views of the sacred Kudaka Island. Hyakunagaran is superbly located between the ocean and mountains at the tip of a small peninsula, just 35 minutes by car from Naha Airport.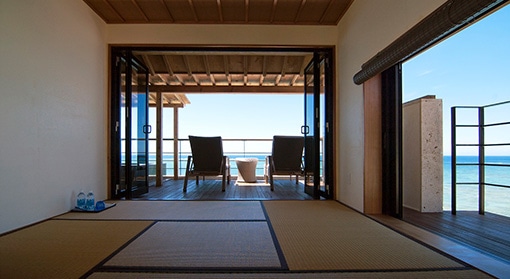 GENESIS search engine
City / Area
Okinawa
- Chinen Peninsula / Gyokusen-do

The Atta Terrace Club Towers
From JPY 44,400
With Breakfast / Twin (Sleeps 2)
Ocean breezes and lush subtropical greenery, exquisite guestrooms, and unparalleled hospitality await guests at The Atta Terrace Club Towers, an exclusive getaway nestled amidst the Onnadake Highlands in the northern central region of Okinawa's main island, an hour and a world away from Naha Airport. This hotel provides top-level services, befitting a resort-hotel designed for adults. Round-the-clock butler service, spacious interiors, and glorious sunsets best experienced from the vantage of an infinity pool are just a few of the magical elements that will shape an unforgettable resort experience for its guests. Enjoy a quiet stay at this hidden forest getaway.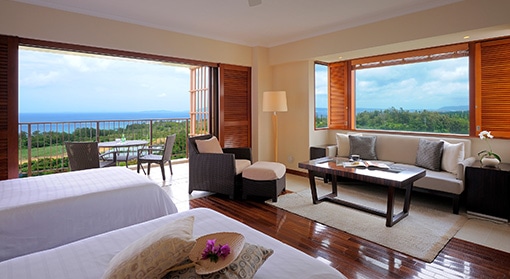 GENESIS search engine
City / Area
Okinawa
- Onna


Hyatt Regency Naha Okinawa
From JPY 22,300
Room only (Sleeps 2)
Opened in July 2015, Hyatt Regency Naha Okinawa is an energizing new landmark on Okinawa Island — a place for guests to convene, connect, and collaborate. Located in Sakurazaka — the bustling heart of Naha and close to Kokusai Street — Hyatt Regency Naha Okinawa will combine Hyatt's legendary standard of service with genuine Okinawan-style hospitality to provide a unique and inspiring experience for guests.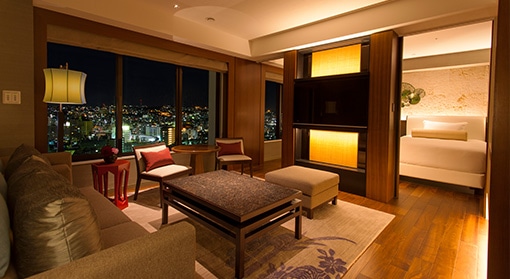 GENESIS search engine
City / Area
Okinawa
- Downtown Naha

Shigira Bayside Suite Allamanda
From JPY 40,400
With Breakfast / Suite (Sleeps 2)
Enjoy a luxurious and relaxing stay at this island resort paradise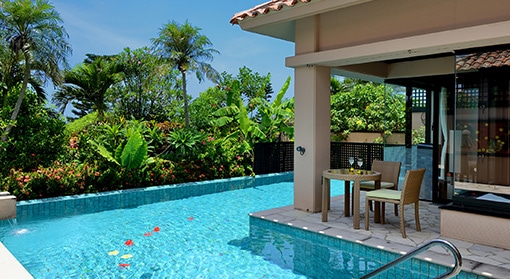 GENESIS search engine
City / Area
Okinawa
- Miyakojima Island