Luxury Hospitality at Formula 1 Paddock Club™
STH Japan, as authorised Paddock Club ™ distributor, is delighted to be offering guests in Japan exclusive packages for the upcoming Formula 1 Honda Japanese Grand Prix 2022 to be held at Suzuka Circuit from Friday 7 – Sunday 9 October, 2022.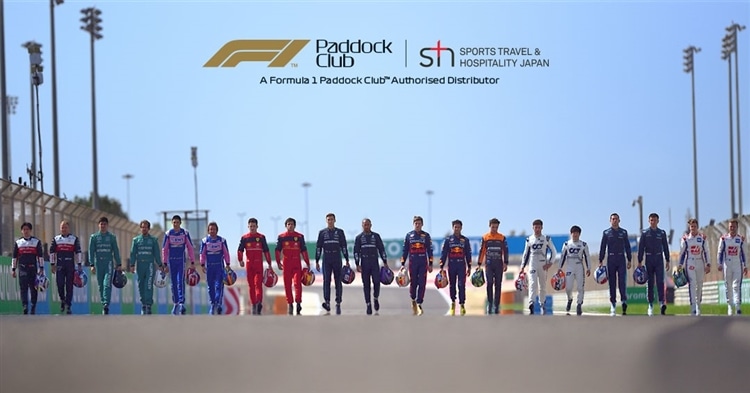 Formula 1 is experiencing unprecedented popularity across the globe and excitement is building in Japan with just over a month to go to lights out at the Formula 1 Honda Japanese Grand Prix 2022. After a three-year break from hosting the race in Japan, it's no wonder that fans are eager to once again witness all the action, drama and unexpected twists and turns over 53 laps at Suzuka Circuit.

What is Paddock Club™?
Paddock Club is the pinnacle of motorsport hospitality, with seats above the F1 team garages right in front of the start line. You can feel the roar as the race begins and be right there to welcome back the winner. Paddock Club guests enjoy world-class cuisine paired with the finest wines, spectacular views and an incredible line-up of immersive experiences. You are guaranteed an unforgettable VIP experience as you get up close and zoom in on the world's most glamourous sport.
A variety of Paddock Club packages are available to elevate your Formula 1 Honda Japanese Grand Prix 2022 experience.
2 Day Paddock Club™ Package (Saturday 8 – Sunday, 9 October)
Experience luxury hospitality and exclusive immersive experiences during qualifying and the highlight of the weekend, the Formula 1 Honda Japanese Grand Prix 2022.
3 Day Paddock Club™ Package (Friday 7 – Sunday, 9 October)
Enjoy the weekend to the fullest with the finest hospitality, exclusive immersive experiences and access to practice sessions, qualifying and of course, the Formula 1 Honda Japanese Grand Prix 2022.
General tickets are almost completely sold out, however a limited number of Paddock Club packages are still available for purchase by contacting Paddock Club Authorised Distributor, STH Japan.
Click here for further details.
Facility Introduction

The Capitol Hotel Tokyu
Located in Akasaka, central Tokyo and a convenient base to get around major zones of Tokyo.
There is directly access to 2 stations with connection to 4 subway lines and large bus can be stopped on the grand floor.
The Capitol Hotel Tokyu is the hotel reopened in October 2010 as the flagship hotel of Tokyu Hotels, which is one of the major hotel chains in Japan with more than 45 hotels and resorts throughout the country.
The property provides a tranquil setting informed with a refined Japanese taste, allowing guests to savor the change of seasons and forget the hustle and bustle of daily life.
Enjoy breathtaking panoramic views over the city from our 251 rooms including 14 suites, designed in modern Japanese style in a 29-story building.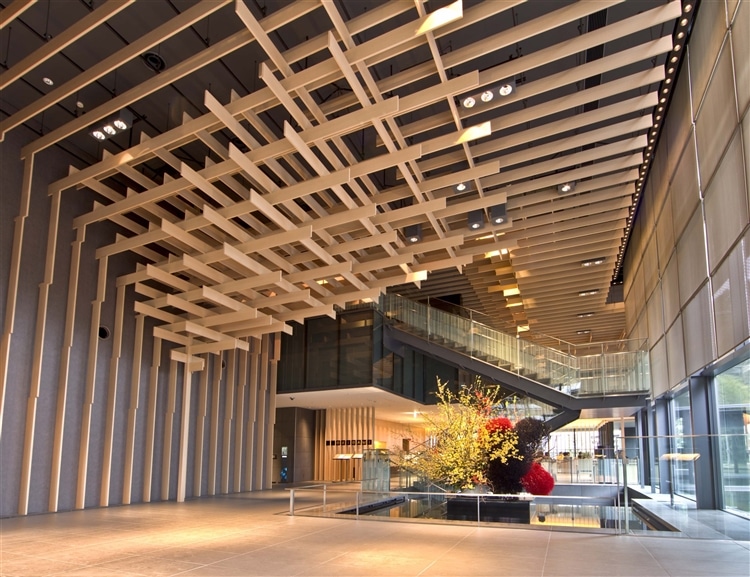 Accommodates a variety of MICE, including international symposiums and corporate invitation tours.
By combining five banquet rooms, the entirety of the banquet room floors can be used exclusively.
Our Japanese, Chinese restaurants and the all-day dining restaurant, ORIGAMI are sophisticated but comfortable space with delicate and supremacy tastes in a blend of contemporary and classics, that have been beloved by so many guests for over fifty years.

A stroll to the neighboring Hie Shrine is also a soothing and revitalizing experience, and the hotel exclusive experience, which allows guests to enter the typically off-limits shrine building and experience the atmospheric rituals of a Shinto ceremony.
Also, the hotel has other exclusive experience options to offer.
We look forward to welcoming your guests in the near future!
More Detail

Please contact GMT if you want to hold an event in Japan!