Japan Update
JAPAN ease entry restrictions for Non-tourists

Japan Prime Minister has announced that Japan's boarders will open for Non-Tourist foreign nationals as of March 1st. With this decision, people traveling to Japan for business, Student Exchange, Technical Training, etc. will be allowed to enter Japan.
At the same time, the Prime Minister has also announced that the people coming from non-designated countries will be allowed in the country without any quarantine as long as they have had the third booster vaccination with either Pfizer or Moderna.
With these changes we are now able to make site inspections and other project preparations for the upcoming restriction bans in the near future.
Please refer to the below links for more details

< Japan Times news article 2022/2/21>
<Japan Ministry of Health Labor & Wellness>
JAPAN has never stopped evolving even during the Pandemic
We would like to introduce what has changed here in Japan since the outbreak of the pandemic in 2020. There has been numerous facilities and attractions which has newly opened even during the restrictions to prepare for people across the world to visit Japan. This article will feature each facility to widen your selections.
Facility Introduction
Park Hyatt Kyoto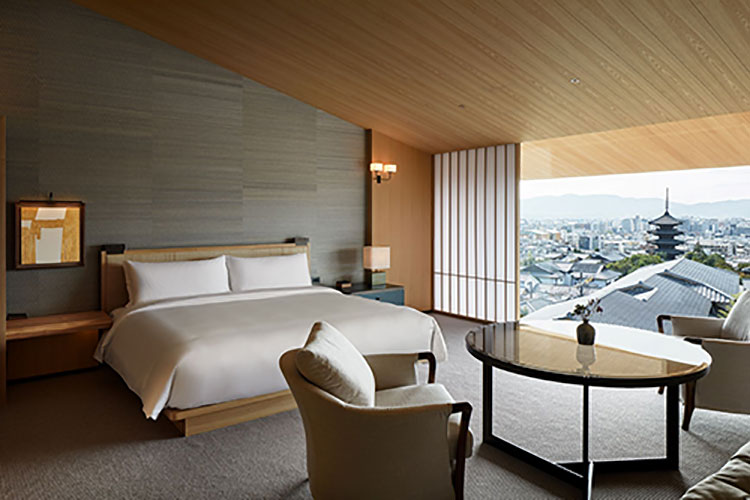 Park Hyatt Kyoto, the second Park Hyatt brand in Japan, is a luxury guesthouse that blends the charms of Kyoto and the elegance of Park Hyatt.
The hotel is next to Kodai-ji temple and within walking distance to many of Kyoto's UNESCO World Heritage sites, including Kiyomizu-dera temple, and offers sweeping views of the city and Yasaka Pagoda.
The hotel's design and construction incorporate traditional Japanese design, architecture and artisanal craftsmanship.
Several historic buildings including an Edo-era teahouse, as well as the Japanese garden that is central to the site, have been preserved and carefully restored.
The oldest room of the restaurant, "Souyou-tei" was established 400 years ago and is used as a Japanese tea room.
Featuring 70 guest rooms, including 9 suites, 4 restaurant and bar facilities, a banquet hall, a spa, and a fitness center at Park Hyatt Kyoto are inspired by the seasons and the senses, offering stillness and retreat from the bustle of Higashiyama's neighboring streets.
Designed as a luxury guesthouse, Park Hyatt Kyoto's rooms and suites highlight local craftsmanship and materials, like fragrant Tamo wood, original artwork and Zen garden views.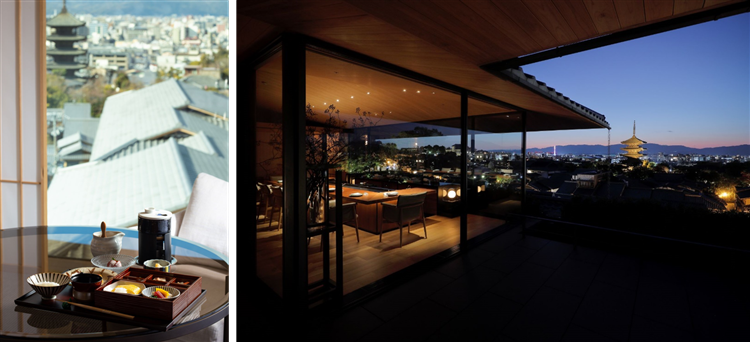 Please contact GMT if you want to hold an event in Japan!