Explore the Best of Shikoku by E-bike and SUP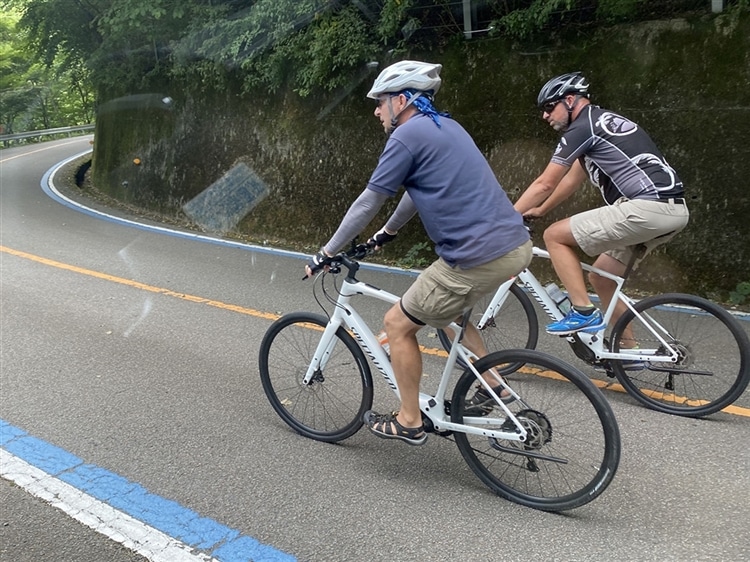 Ishizuchi hill climb E-bikes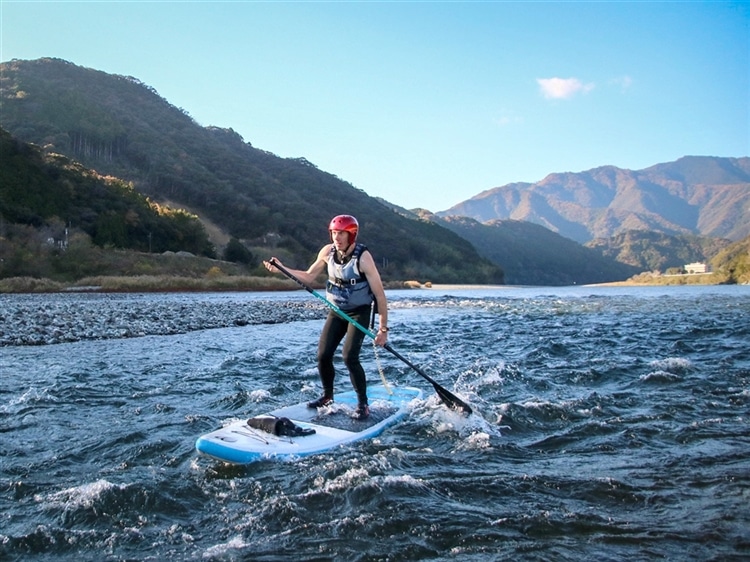 Niyodo River SUP
---
Shikoku is an island in southwest Japan. It's the smallest, least developed of Japan's main islands. The center of Shikoku is dominated by Mt. Ishizuchi whose dramatic peak is the remnant of an ancient caldera.
On this adventure, we travel across Shikoku from the Seto Inland Sea, passing over the Ishizuchi range by e-bike and descending the Niyodo River by SUP to the Pacific Ocean. Our tour is conceived as an introduction to the best of Shikoku.
We first get on our e-bikes to cycle the Shimanami Kaido, a chain of islands and bridges crossing the Inland Sea. It was once home to maritime clans (pirates!), who took some cargo in return for guiding ships through the racing currents and whirlpools of the hazardous sea. From the islands, we can see Mt. Ishizuchi looming ahead.

The climb up to Ishizuchi is challenging, but e-bikes make it possible for any averagely fit person. Traversing the mountain on the 'UFO Line' is quite a trip – the views over Shikoku roll on and on, blending into the distant ocean.

The pure blue Niyodo River rises on Ishizuchi and flows down to the Pacific. We ride its translucent waters on SUP boards, stopping occasionally to jump off boulders and the rustic bridges used by local people.

Along the route, we meet the ancestors of pirates, the Shinto priests whose deities watch over the mountains and seas, and the craftspeople who use the water from the mountains to make beautiful washi paper and deliciously fresh sake.
---
Date

Schedule

Accommodation
Day 1

Arrive in Dogo, Matsuyama
Day 2

Cycle the Shimanami Kaido
E-bike from WAKKA to Oyamazumi Shrine and back
E-bike from WAKKA to Sunrise Itoyama
Day 3

Cycle up Mt. Ishizuchi
E-bike from Omogo to Tsuchigoya
E-bike from Tsuchigoya to Mt. Kamegamori trailhead
Hike over Mt. Kamegamori
E-bike from Mt. Kamegamori to Kanpuzan
Day 4

Descend the Niyodo River by e-bike and SUP

Ryokan in
Tosa Ryu Onsen
Day 5

Explore the products of the Niyodo River
E-bike from Uokaneto the mouth of the Niyodo River
Day 6

-