OKINAWA 3 NIGHTS - TYPICAL ITINERARY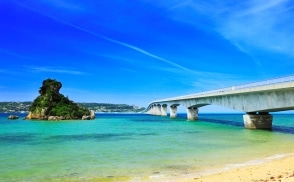 Beautiful sea in Okinawa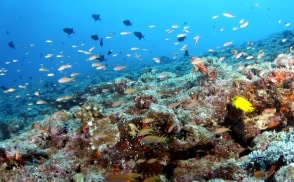 Coral Reef / ©Okinawa Convention & Visitors Bureau/© JNTO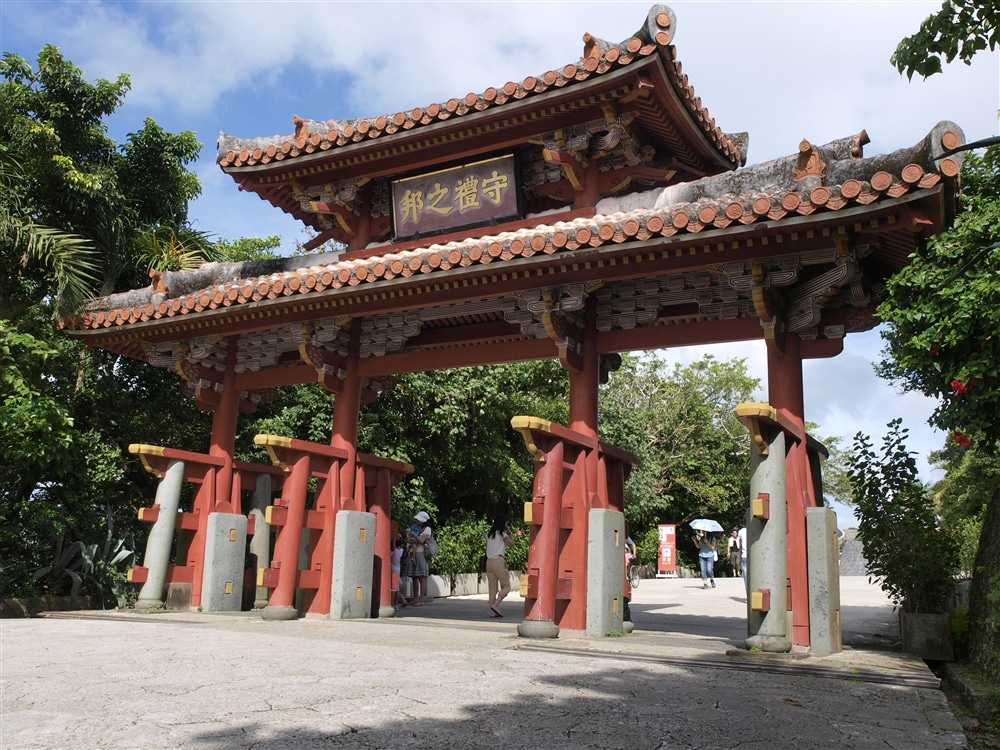 Shuri Castle / ©Akimasa Yuasa/©JNTO
Date
Schedule
Accommodation

Day 1

WELCOME To Sub-Tropical Island OKINAWA!!
- Meet & Greet at the airport by JTB staff
- Transfer to the hotel by Private Air-Conditioned Coach
* bottled water is provided on the coach

WELCOME EVENING
Welcome Garden Party
- An authentic style Okinawa Buffet, offering a great variety of Okinawa local favorite dishes
- Beverage including Okinawa's local AWAMORI
Entertainment: Ryukyu Folk Dance and Ryukyu Music

Hotel in OKINAWA

Day 2

After the breakfast, explore OKINAWA by private chartered coach with guide

- SHURI CASTLE
This legacy of Ryuku, the independent kingdom which was integrated into the part of Japan in 1879

- Tsuboya Pottery District
After learning about Tsuboya history at Museum, explore the district where over a dozen traditional potteries sell all the popular Okinawan ceramics such as Shisa

- GYOKUSENDO KINGDOM
Theme park of traditional arts and crafts of Okinawa with tropical fruit trees constructed at Gyokusendo Cave. This theme park consists of 10 zones: Gyokusendo Cave, Tropical Garden of Fruit Trees, Workshop of Ryukyu Glass and Pottery, Folkcraft Village, Awamori Sake Brewery, etc.

Lunch while on tour

Return to the hotel and free at leisure until dinner time

Evening dine around in The Hotel
* Seafood
* Italian
* Chinese
* Teppnayaki

Hotel in OKINAWA

Day 3

All day, free at leisure

OPTIONAL ACTIVITY
- Marine Sports
Enjoy the Okinawa's beautiful Ocean
Many activities available at Busena Terrace

- Diving
You will find the stunning beauty of Okinawa's treasurable coral reef

- Mangrove Tour
Explore the tropical Mangrove forest with Sea Kayaking

- Trekking Tour
Okinawa's beautiful nature will freshen you up

- Experience the Okinawa's traditional Ceramic Art
Making Shisa the Lion-shaped Ornament
Shisa is the Okinawa's famous amlet roof ornament.
With the assist of the professional Shisa-maker, try making an original Shisa as your memory of Okinawa.

FAREWELL DINNER
At Valley of Gangala "Cave Cafe"
Cocktail at the natural cave
Theme: OKINAWA MYSTERY NIGHT
Entertainment: Traditional Okinawan folk music
Enjoy the condensed exotic Okinawa!!

Hotel in OKINAWA

Day 4

Free at leisure until check-out time.

Transfer to Naha/Okinawa airport and checking-in the domestic flight for Haneda/Kansai Int'l/ Narita Int'l Airport. Flight duration is approx. 2.5hrs.
For more information, please get in touch