The Kiroro, a Tribute Portfolio Hotel, Hokkaido
The Kiroro, a Tribute Portfolio Hotel, Hokkaido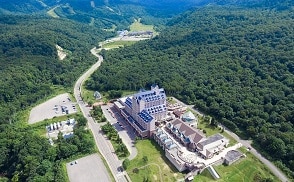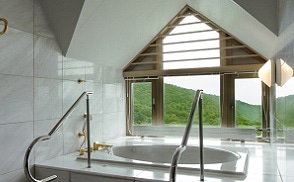 'KIRORO' is named after the beautiful sound of native Airu language. You'll be welcomed by Kiroro's natural beauty every season in different ways.
Its secluded 30,000 square meters mountain resort is not only for skiers but also for anyone who loves to be delighted and relaxed for a few days. It is home of many Hokkaido native animals, birds and plants. The location allows visitors to experience the competition among them.
Kiroro resort is host of two Marriott International hotels rich in both modern comforts and the classic ambiance including the eight stories high atrium lobby and picturesque view from the guest rooms.
It is just 100 minutes from New Chitose Airport, 60 minutes from Sapporo and 40 minutes from Otaru. World-class powder snow or dynamic Hokkaido nature can be reached easily.

Summer Highlights in Kiroro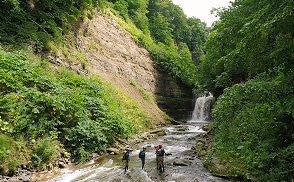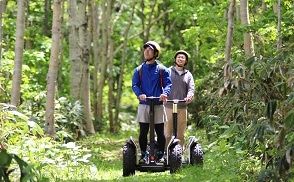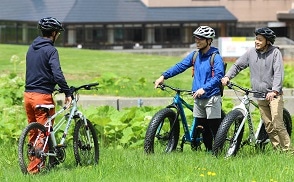 [Trekking & Walking]
Easy strolling to day-hikes. Enjoy the undisturbed natural quality of the area, seasonal air and all of your favorite creatures! Trekking to the summit of Mt. Yoichi is accessible by taking Kiroro gondola during the high green season.

[Activities within the resort]
8 Omni Tennis Courts, 18 holes Park Golf Course, Bubble Soccer, Segway, Buggy, Power Assisted Mountain Bike, Euro-bungee Trampoline, Euro-bubble, Big Tube Slider, Kayak, Rafting, Canyoning and more.

[Summer Road Trip]
Stretching from Otaru to Shakotan, along the coast beside the deep blue sea, KITA-SHIRI (the north of Shiribeshi) is Hokkaido at its fascinating finest. The best way to take it all in, for you, family or friends is to do a drive holiday. Great rental cars and offers, easy driving and amazing sights await you on your way to stay at The Kiroro, a Tribute Portfolio Hotel, Hokkaido.

[Kiroro Premium BBQ]
Imagine sitting alongside your family and friends at the foot of the Yoichi Mountains - calm your senses before exciting your tastes! At the edge of the woods and at the foot of the flowing stream within the fresh air, our team will be waiting to serve you BBQ delights. Listen to our house band while dining with the best food from our local farms, all freshly prepared and grilled on the barbeque. Come experience this unique setting.
For more information, please get in touch