Shimane Prefecture
Have you ever heard of Shimane? If no, have you ever heard of Tottori? – Shimane is right next door. Have you heard of Izumo Taisha? – Because that is in Shimane. Shimane has its origins recorded alongside the gods in Japans oldest history book, the Kojiki. In Shimane, culture and tradition of old Japan is still preserved today and can be seen all across the prefecture. Today we are focusing on three places across the prefecture that have a unique relation to Japan and position in its history.
Shimane useful Info. : http://www.kankou-shimane.com/en/?cat=103
IZUMO TAISHA GRAND SHRINE
A long street designated by huge Shinto gates make up the entrance to Izumo Taisha Grand Shrine. Once a year this lively street – full of food stalls and stores selling trinkets to visitors – is graced with the presence of Shinto gods. Every year during the 10th month, based off the lunar calendar, gods throughout Japan travel to Izumo to conduct their annual conference and take this path to the shrine. In this region, this time is called kamiarizuki or "month of the gods", where festivals are held in their presence welcoming them to the Izumo region. The god enshrined here is Okuninushi, who is known as the god of relationships. People from all over Japan come to the shrine to pray for finding romantic relations, but his blessings also include relationships between family, friends, business partners, and more.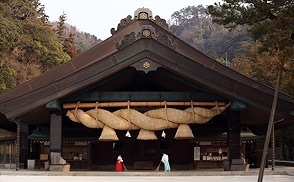 Izumo Taisha Grand Shrine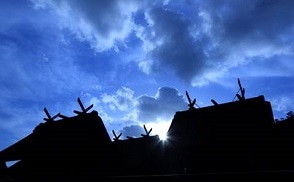 MIHO SHRINE
A street paved with blue stones, Japanese style inns, and old storefronts help make up the townscape of the town called Mihonoseki, which is located on the eastern tip of the Shimane peninsula. This town is like a time capsule to Edo period Japan, when sailors and merchants walked through its streets. This is where you can find Miho Shrine, the shrine dedicated to the god Ebisu, the son of Okuninushi (Izumo Taisha Grand Shrine). With Izumo Taisha Grand Shrine on the west and Miho Shrine on the east, it is said that these two shrines are the protectors of the Shimane peninsula. It is also said that traveling to both shrines to pray will bring you good luck. Visitors are welcome to watch the offering ceremonies at the shrine, which are held every day in the morning and evening.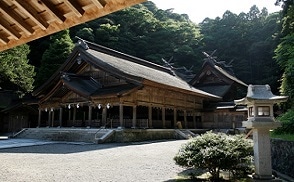 Miho Shrine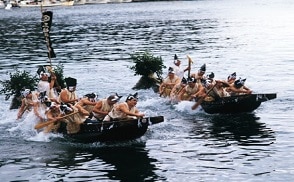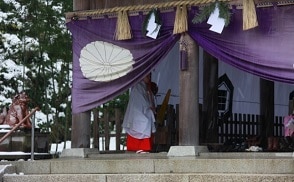 OKI ISLAND
Oki Islands are a remote group of islands off the Shimane peninsula which were once connected to the mainland around 2000 years ago. According to the record books, Oki Islands were where aristocrats were sent to when they were banished from the city into exile. During their time they brought with them the culture and traditions of the city which to this day are still present on the islands. Due to its location Oki Islands has a very unique ecosystem which is no surprise as to why they are recognized as an UNESCO World Geopark. Beautiful untouched scenery spreads throughout the islands, and can be enjoyed through many outdoor activities such as water sports and hiking.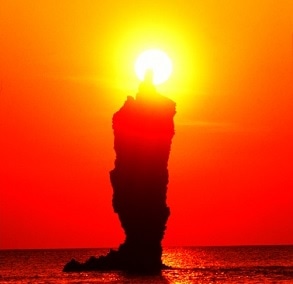 Oki Island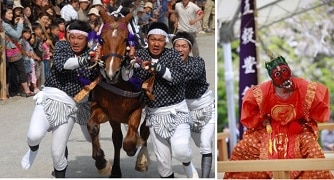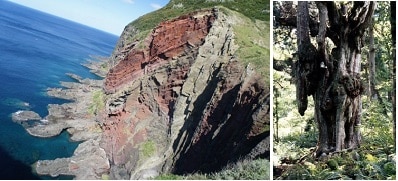 Other than the three places mentioned above there are also many other places like the beautiful Yuushien Garden and the amazing Adachi Museum of Art which are both featured in the Michelin Green Guide. We hope to see you soon and dandan*.
*dandan = thank you in the local dialect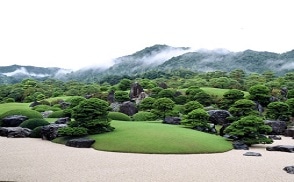 Adachi museum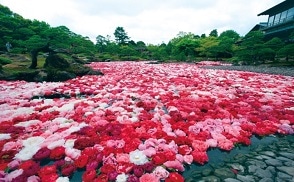 Yuushien(Day)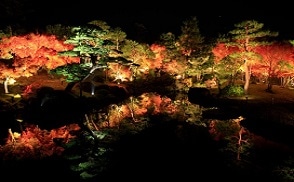 Yuushien(Evening)
For more information, please get in touch