LUGGAGE-FREE TRAVEL
2020.02.25
*This service is currently suspended
1. Overview
LUGGAGE-FREE TRAVEL (LFT) is used to deliver large luggage items from the airport to your hotel, and from your hotel to the hotel at your next destination while traveling around Japan following a simple online entry procedure. Traveling with large luggage items is extremely difficult, and restricts your freedom of movement. LFT is the ideal service for FIT (foreign independent tour) travelers looking to tour across Japan. Check LFT on YouTube.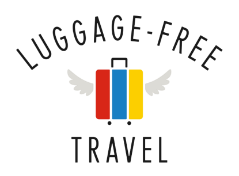 2. Benefits
(1) Easy reservation:
Reservations can be made online. Available 365 days a year.
(2) Fare payments:
No cancellation fees apply. Payments are charged on a monthly basis.
(3) Simple baggage check-in:
No handwritten forms required. Simply present the "LFT reservation information".
(4) Multi-language support:
Reservations accepted in 9 languages (Japanese, English, Traditional Chinese, Simplified Chinese, Korean, Thai, Italian, French and Spanish).
(5) Safe and reliable:
Safe and secure delivery. Personalized support (live chat and telephone).

3. Delivery Service
(1) Deliveries from the airport to the hotel
(2) Deliveries from a hotel to another hotel
(3) Deliveries from a hotel to the airport

4. Usage Fees (Excluding Tax)
1. Base fee:
Small items (120 cm, 15 kg or less) 2,000 yen
Large items (160 cm, 25 kg or less) 2,500 yen

2. Additional fees:
(1) Airport service fee
(2) Long distance surcharge

*This service is currently suspended