NATURE & ADVENTURE
1-Day Okinawa Kerama Islands Introductory Diving & Snorkeling Tour (From Naha)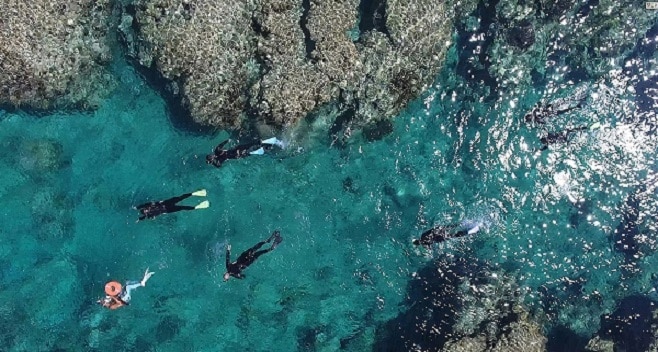 The Kerama Islands, consisting of 20 islands of varying sizes, were designated as a National Park in March 2014 and have received much attention in recent years. A place blessed with natural beauty, the ocean water surrounding the Kerama Islands is known as 'Kerama Blue,' and is some of the clearest in the world. Each year a large number of tourists visit the Kerama Islands for marine leisure purposes.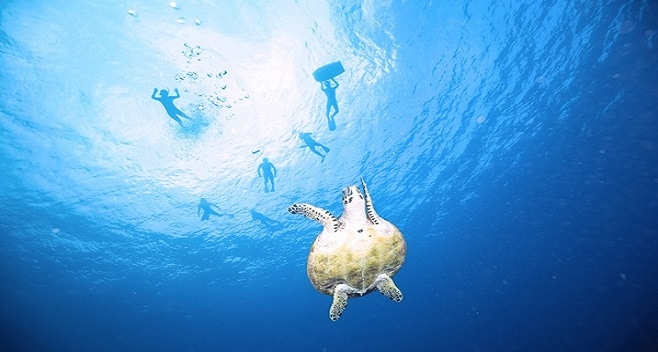 Please enjoy the beautiful underwater scenery and colorful tropical fish at the Kerama Islands. If you are lucky, you may even meet a sea turtle.
*Introductory diving lasts around 20 minutes.
Snorkeling can be enjoyed for the remainder of the time.