[2021] Betty's Mayonnaise Drag Show in Osaka (Arrive at 21:15)
Tour Code :

AC0001N4C
Departs from :

Osaka
Tour Brand :

Kansai (Kyoto, Osaka, Nara, etc.) Entertainment / Sightseeing Ticket
change(s) from the previous year :
Price(Lowest) :

¥5,500 ~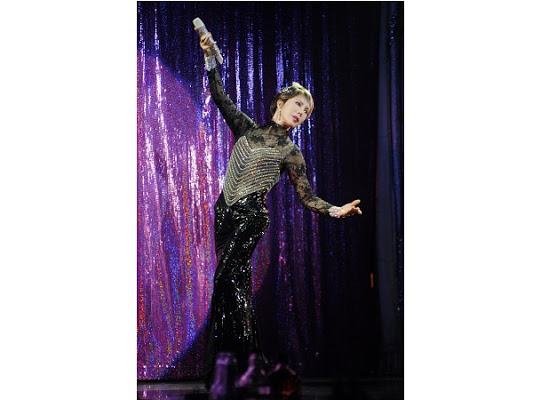 Overview :

1. Betty's Mayonnaise is a popular spot in Osaka-minami and the place where the Japanese word 'New Half' was first used. Enjoy a unique night out in Osaka.
2. Visitors can enjoy talking with the performers as well as watching a titillating show.
3. This plan includes all-you-can-drink beverages.
Itinerary
day1

21:15- Betty's Mayonnaise
22:15- 60(min) Watch the Drag Show Enjoy watching an extravagant titillating show. Show start time is approximate. Please understand that delays may occur.
-23:15 Show ends Please head to your next destination on your own. The show end time will be late at night. Please confirm your method of transportation to and from the show house as public transportation may have already stopped running.
Remarks:Conducting Company: Betty's Mayonnaise
 Address: 1F-B Tamahachi Bldg., 2-3-22 Higashishinsaibashi, Chuo-ku, Osaka-shi, Osaka
[Reception Method]
At reception, please show your reservation confirmation sheet, a printout of the reservation confirmation e-mail, or show the e-mail on your mobile device screen to staff.
[Operation Conditions/Tour Conditions]
This is an unguided plan, so please go to the meeting location on your own.
Depending on operational circumstances, certain tour dates may be canceled, or tour operation may cease entirely.
The show end time will be late at night. Please confirm your method of transportation to and from the show house as public transportation may have already stopped running.
Customers younger than 18 years of age are not permitted to book this plan.
[Important Notes/Supplements: Meeting/Pick-up/Pick-up Location]
Meeting Location/Time: Betty's Mayonnaise / 21:15
The time of entrance to the show house is reserved in advance. Please make sure not to be late for the reserved time. If you will be late, please contact the shop directly.
Betty's Mayonnaise / Tel. 06-6212-5210
[Important Notes/Supplements: Regarding Meals]
Dinner is not served at the show house. Please eat dinner before arriving.
Free Drink Menu:
Whisky, brandy, shochu, sparkling liquor, non-alcoholic drink
*Menu is subject to partial changes.
*Only non-alcoholic drinks will be served to customers 18-19 years old.
[Important Notes/Supplements: Facility Information]
Betty's Mayonnaise
Address: 1F-B Tamahachi Bldg., 2-3-22 Higashishinsaibashi, Chuo-ku, Osaka-shi, Osaka
Access: About 5 min on foot from Nagahoribashi Station (Osaka Municipal Subway Sakaisuji Line); about 5 min on foot from Kintetsu-Nippombashi Station (Kintetsu Line)
Tel: 06-6212-5210