[2021]Samurai Experience & Kembu Viewing at "Samurai Kembu Theater" in Kyoto
Tour Code :

AC0009N4B
Departs from :

Kyoto
Tour Brand :

Kyoto Experience Plan
change(s) from the previous year :
Price(Lowest) :

¥9,000 ~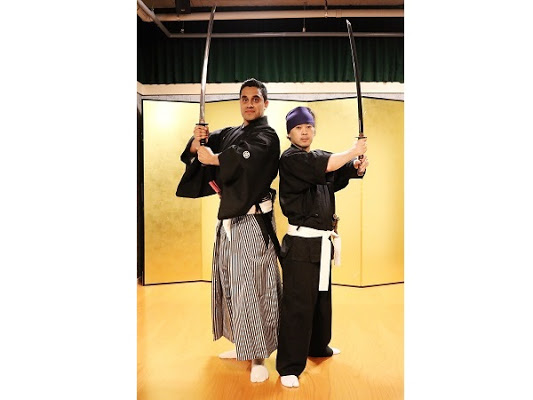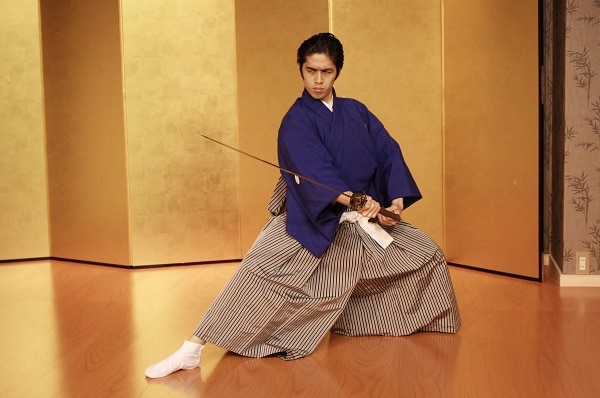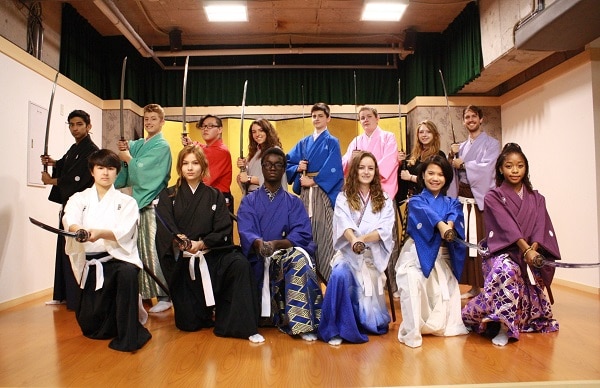 Overview :

1. Watch a Kembu (Sword Dancing) show, which is a form of traditional Japanese entertainment, and have a real samurai experience. This genuine samurai experience is also very popular among online review sites, so please enjoy!
2. Kembu is a traditional form of entertainment, in which the lives and hearts of the samurai are expressed through dance with swords and fans. In the movie "The Last Samurai," there is a scene on the day before battle where the samurai are dancing.
3. The show provides an English explanation of the Kembu masters' performance as well as samurai culture.
4. Learn how to hold a Japanese sword and correct samurai etiquette.
5. Try on samurai attire and take a commemorative photograph holding a sword.
Itinerary
day1

14:15- Arrive at Samurai Kembu Theater in Kyoto Please go to Samurai Kembu Theater on your own by 14:15. Please show your reservation confirmation sheet at reception.
14:30-15:25 55(min) Watch the Samurai Kembu Show This stage show is performed by Kembu masters. It provides an explanation of Japanese culture during the performance.
15:25-15:35 10(min) Picture Taking with Performers (free time for taking photos) Participants can take photos with the performers.
15:35-15:45 10(min) Break Change into tabi socks, wash hands, visit the souvenir corner, etc.
15:45-16:45 60(min) Sword & Costume Experience Participants will learn how to wield the sword as well as the correct samurai etiquette. And participants can also try on a samurai outfit, and take souvenir pictures as they wish.
-17:00 Plan ends Please head to your next destination on your own.
Remarks:Conducting Company: Ginbu Co., Ltd.
  Address: B1F Gozan Bldg., 35-7 Sanchome, Higashiyama-ku, Kyoto-shi, Kyoto
[Reception Method]
At reception, please show your reservation confirmation sheet, a printout of the reservation confirmation e-mail, or show the e-mail on your mobile device screen to staff.
[Exemptions/Itinerary Guarantee: Itinerary/Destinations]
This is an unguided plan, so please go to the meeting location on your own.
Depending on operational circumstances, certain tour dates may be canceled, or tour operation may cease entirely.
At the time of booking, please make sure to enter the names of all participants.
All explanations during the experience and performance will be given in English.
The samurai experience uses practice swords, but please follow the instructions of the local staff at all costs, in order to guarantee a safe experience.
[Important Notes/Supplements: Meeting/Pick-up/Pick-up Location]
Meeting Location/Time: Samurai Kembu Theater / 14:15
[Important Notes/Supplements: Regarding Children/Infants]
Children younger than 5 years old are not permitted to participate.
[Important Notes/Supplements: Facility Information]
Samurai Kembu Kyoto Theater
Address: B1F Gozan Bldg., 35-7 Sanchome, Higashiyama-ku, Kyoto-shi, Kyoto
Access: 5 min on foot from Sanjo Keihan Station (Tozai Subway Line) or Sanjo Station (Keihan Main Line)
Tel: 075-751-2033
[Important Notes/Supplements: What to Wear/Bring]
Please wear clothes which are comfortable to move around in. As part of the samurai experience, participants will get to wear traditional footwear.