1-Day Ski Plan with Snow Activities, Ski Lift Ticket, and Rental Set [Kamui Ski Links]
Tour Code :

ACT1H72524HHA
Departs from :
Tour Brand :

Hokkaido Experience Plan
change(s) from the previous year :
Price(Lowest) :

¥12,300 ~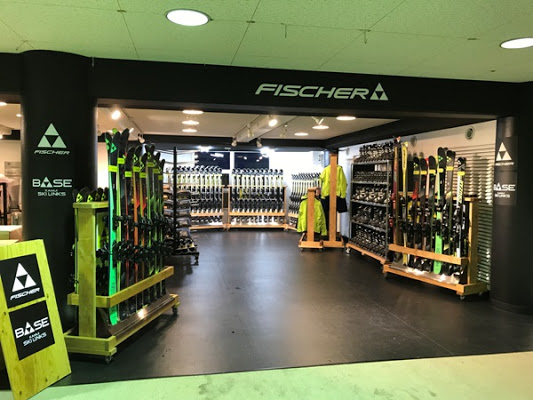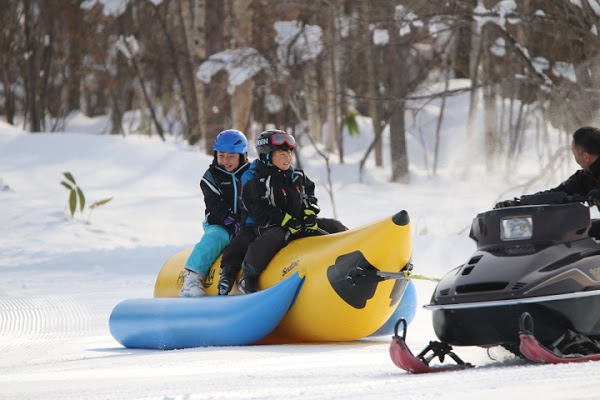 Overview :

1. The light, dry, high quality powder snow that falls in abundance at the ski resorts of the Asahikawa area garners a lot of attention. The view at the summit is also certainly worthy of a few photos!
2. Feel free to join without bringing anything as the plan includes a full rental ski set (or snowboard set) including the latest skiing/snowboarding equipment and apparel!
3. With a half-day (4-hour) ski lift and gondola pass, as well as 2 hours of snow activities included, this plan is recommended for people that want more than just skiing. The snow activities are for 2 hours, and include 2 sessions of snow rafting, as well as unlimited snow tubing and sledding within the allotted time.
4. The ski resort is about 1 hour by car from central Asahikawa City. Participants can easily enjoy the powder snow.
There is also a shuttle bus operating from Asahikawa (additional fee required).
5. It takes about 90 minutes from Sapporo to Asahikawa via limited express train. After hitting the slopes and returning to Asahikawa, why not take some time to explore? Visit the Asahiyama Zoo, Asahikawa Ramen Village, the Snow Crystal Museum, and more.
Itinerary
day1

09:00-17:00 Customers are free to begin and end the 1-Day Kamui Ski Links ski tour (4-hour ski lift pass) and snow activities (2 hours) at their preferred time. Enjoy some of Hokkaido's best quality powder snow.
Enjoy skiing or snowboarding (4-hour ski lift and gondola pass included), as well as snow activities (2 hours).
Please refer to [Important Notes/Supplements: Meeting/Pick-up/Pick-up Location] in the Remarks field.
Remarks:Conducting Company:
Taisetsu Kamui Mintara DMO Kamui Ski Links Operations Department
112 Nishioka, Kamui-cho, Asahikawa-shi, Hokkaido
[Reception Method]
At reception, please show your reservation confirmation sheet, a printout of the reservation confirmation e-mail, or show the e-mail on your mobile device screen to staff.
[Operation Conditions/Tour Conditions]
This is an unguided plan, so please go to the meeting location on your own.
[Exemptions/Itinerary Guarantee: Itinerary/Destinations]
Depending on operational circumstances, certain tour dates may be canceled, or tour operation may cease entirely.
The ski resort may be closed depending on weather conditions. A full refund will be issued if the lift & gondola pass and rental gear have not yet been picked up.
Please contact the agent that handled your tour booking within 7 days of the planned tour date.
Please be aware that refunds will not be given after the lift & gondola pass has been issued.
Note that no refunds will be issued if a customer is unable to attend the tour due to their own circumstances.
Additionally, transportation expenses to the ski resort are to be shouldered by customers, so please make sure to check ski resort information before departing.
Participants are to personally check the ski resort's operational status via their website below.
http://www.kamui-skilinks.com
(English, Chinese, Korean available)

The snow activities include 2 sessions of snow rafting and unlimited snow tubing and sledding within the allotted time. (Total of 2 hours)
[Important Notes/Supplements: Meeting/Pick-up/Pick-up Location]
The duration of this plan is about 6 hours (4-hour ski lift and gondola pass and 2 hours of snow activities).
The ski resort is open from 9:00 to 17:00, so please go to the ski resort so that you can start the experience by 11:00.

[Important: About Pick-up of Ski Lift & Gondola Pass, Activities Voucher, and Rental Items]
After arriving at the ski resort, pick up the ski lift and gondola pass and activities voucher, and after that, the rental set, all on your own.

(1) Pick up ski lift & gondola pass and activities voucher
Pick-up Location: Center House 1F Lift Ticket Counter
How to Pick Up: Please show the reservation confirmation sheet (includes mobile device screen) to the staff at the location.

(2) Picking up the Rental Items
Reception Area: Center House 1F Rental Shop
How to Pick Up: Please show the reservation confirmation sheet (includes mobile device screen) to the staff at the location. Size fitting, etc. can be done at the location.
*Rental items may not be exchanged partway through the plan.

(3) Activities Reception
Between 10:00 and 15:00, show the activities voucher at the activities reception counter next to the ski lift pass pick-up counter.
Depending on crowding and operation status on the day, activities may not be available at your preferred time.
For availability and operation status, please check at the activities reception counter on the day.
Shuttle Bus Information:
Shuttle buses run between Asahikawa City and the ski resort. (Separate charge required)
If you wish to use the shuttle bus, please refer to the following information.
https://www.kamui-skilinks.com/accsess/

*Depending on road and traffic conditions, the bus arrival time may vary by about 5-10 minutes.
*The above link is scheduled to be accessible from Oct. 2020. *Confirmation required
[Important Notes/Supplements: Regarding Children/Infants]
Children covers those 6-11 years old. Infants age 5 and under can ride the lifts free of charge.
If rental is required for infants, rental may be possible if there are available sizes from the children's rental items.
Charges will be calculated on site. Standard on-site pricing will be charged. (Price Reference) Full ski gear set charge: JPY 6,000
[Important Notes/Supplements: What to Wear/Bring]
Rental Items:
Ski gear: 3-item ski set (skis, boots, poles) and apparel set (top and bottom, gloves, hat, goggles)
Snowboard gear: 2-item snowboard set (board, boots) and apparel set (top and bottom, gloves, hat, goggles)

Rental Item Sizes:
Adults
Skis: 140 - 175 cm; Ski Boots: 22.5 - 31.5 cm; Apparel: XS - 3XL; Snowboard: 136 - 168 cm; Snowboard Boots: 22.5 - 31.5 cm
*Apparel size according to height range
XS: 155 - 165 cm; S: 160 - 170 cm; M: 165 - 175 cm; L: 170 - 180 cm; XL: 175 - 185 cm; XXL: 180 - 190 cm; 3XL: 185 - 195 cm

Children
Skis: 80 - 140 cm; Ski Boots: 15.5 - 23.0 cm; Apparel: 100 - 150 cm; Snowboard: 80 - 130 cm; Snowboard Boots: 17.5 - 22.5 cm