Hokkaido Resort Liner: Asahiyama Zoo 1-Day Picnic Bus Tour (Dec. 12 - Mar. 28, Round Trip from Sapporo)
Tour Code :

BUS1H60022HHB
Departs from :

Sapporo
Tour Brand :

Hokkaido 1-Day Bus Tour
change(s) from the previous year :
Price(Lowest) :

¥6,900 ~ (until Mar., 2021)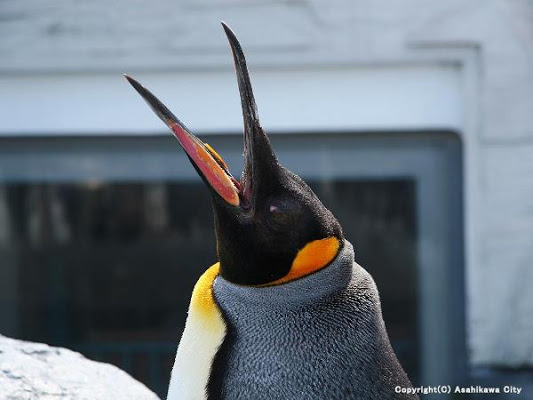 Overview :

1. This is a 1-day bus tour to the popular Asahiyama Zoo!
2. Enjoy about 3 and a half hours at Asahiyama Zoo on this tour.
3. Take advantage of this convenient plan as it also includes pick-up and drop-off services at selected major hotels in Sapporo City.
Itinerary
day1

-08:32 Board at & Depart from Century Royal Hotel Please refer to [Important Notes/Supplements: Meeting/Pick-up/Pick-up Location].
10(min) Nopporo Parking Area - Break
10(min) Otoe Parking Area - Break
11:50-15:20 210(min) Sightseeing at Asahiyam
Remarks:Planning Company:
Hokkaido Access Network Co., Ltd.
Address: 2F Hokuto Building, 6-10-11 Odori-nishi, Chuo-ku, Sapporo-shi, Hokkaido
Hokkaido Governor-Registered Travel Agency (No. 2-485)
Terms & Conditions: https://www.access-n.jp/winter2019/common/pdf/en_yakkan.pdf
[Reception Method]
At reception, please show a printed copy of the reservation confirmation sheet or a printout of the reservation confirmation e-mail. Simply showing the confirmation on a mobile device screen will not be accepted.
[Operation Conditions/Tour Conditions]
If the minimum number of participants (1) is not met by 4 days before the scheduled date, the tour on that date may be canceled.
There is no fee for infants age 2 and under who don't use a seat. If you would like a seat for your infant, please make a booking at the child rate.
[Exemptions/Itinerary Guarantee: Itinerary/Destinations]
This tour is an agent-organized tour planned and operated by Hokkaido Access Network Co., Ltd.
Please make sure to read the included English Tour Terms and Conditions before booking.
For questions, please contact Hokkaido Access Network at: Tel. 81-11-200-0506 (9:00 - 18:00) (English OK).

Please inform us of your accommodation and contact details for the day prior to the tour.
If the tour is canceled, or if notification becomes necessary for any reason, customers will be notified by the conducting company or their travel agent.

The tour may be canceled depending on weather conditions, etc. In this case, a full refund will be issued.
Please contact the agent that handled your tour booking within 7 days of the planned tour date.
However, please note that if a participant is unable to attend the tour due to their own circumstances, no refunds will be issued.

The bus will operate on time, but schedule changes or delays may occur depending on transportation circumstances, road conditions, weather conditions, or other reasons.
Please note that the time allotted for Asahiyama Zoo may be changed due to road conditions, etc.
Also, please note that due to changes in time, participants may be unable to see events such as the Penguin Parade, 'Mogu-Mogu Time,' etc.

If certain sites cannot be visited due to facility closure or other reason, alternate sightseeing spots may be visited instead. Partial refunds will not be issued in such cases.
If operation is not expected to proceed as normal, the tour may be canceled, the course may be altered, delays may occur, and destination(s) may be omitted. Refunds will not be issued in such cases.
Also, the tour may have to use another transportation method, but the required expenses are to be shouldered by the customer.
Furthermore, please understand that we will not be held responsible if due to unforeseen circumstances, customers were not able to make it to the airport arrival time or plane departure time.

Please note that, due to the spread of the novel coronavirus infection, even buses that have reservations may be suspended.
Also, depending on the operational conditions of each sightseeing facility to be visited, there may be a suspension or change of itinerary.
[Important Notes/Supplements: Meeting/Pick-up/Pick-up Location]
Bus Name: "Hokkaido Resort Liner: Asahiyama Zoo 1-Day Picnic Bus Tour"
Bus Company: Kita Kanko Bus Co., Ltd.; Hokuto Kotsu Inc.

[Sapporo City Pick-up Hotels & Departure Times]
Please wait at the designated location by 10 minutes prior to the departure time.
The bus will stop and pick up participants at each city hotel. There may be changes to the departure times due to road conditions.

8:32 Departure / Century Royal Hotel - 1F Entrance Lobby
*This can also be checked on the Planning Company's website. (https://www.access-n.jp/winter2019/en/information/)

[Designated Sapporo City Drop-off Hotels]
Drop-off hotels: ANA Crowne Plaza Hotel Sapporo, New Otani Inn Sapporo, Century Royal Hotel, Sapporo Prince Hotel, Sapporo Tokyu REI Hotel, and Sapporo Excel Hotel Tokyu
*The list of hotels is in no particular order and does not reflect the order of stops.

Stops will be made only at hotels which customers have requested for pick-up or drop-off.
Depending on the number of participants, the size of the transport vehicle may be different: a taxi, a jumbo taxi, a minibus, a small or medium-size bus, etc.
All vehicles will be shared for the ride.
Though you are free to sit where you'd like, if all seats are full, we may ask you to take a specific seat.

Even if a customer has made a reservation but is not at the meeting place on time, the bus will still depart as scheduled.
If a customer has missed the bus, they are responsible for making their own way to the destination.
In this case, transportation expenses must be shouldered by the customer.
[Important Notes/Supplements: Guide/Tour Conductor]
Only a driver will be present. There is no bus guide on this tour.
[Important Notes/Supplements: Regarding Children/Infants]
Children may not ride alone. They must be accompanied by an adult.
[Important Notes/Supplements: Regarding Meals]
Meals are not included in this plan. Please have lunch on your own. Lunch is not included in this tour.
[Important Notes/Supplements: What to Wear/Bring]
While there are no restrictions to luggage that can be stored in the trunk, large luggage that does not fit into the bus trunk cannot be loaded.