Early Morning Jewelry Ice Sightseeing Taxi Plan (Small-size Car, 3 People)
Tour Code :

PTX1H85701HHA
Departs from :

Hokkaido
Tour Brand :

Hokkaido Taxi Plan
change(s) from the previous year :
Price(Lowest) :

¥8,400 ~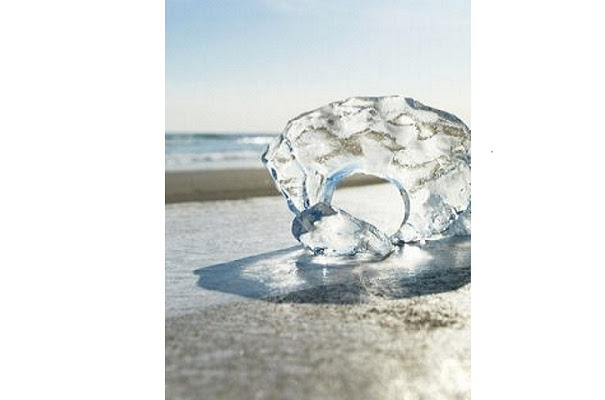 Overview :

1. "Jewelry ice" is a natural phenomenon where clusters of ice washed ashore glimmer under the sunlight. The crystal-clear ice clusters are beautiful, like precious gems. This taxi plan visits the seasonally limited jewelry ice in time for sunrise.
2. Includes round-trip taxi service from the customer's hotel accommodation in Obihiro City or Tokachigawa Onsen.
3. As a taxi will be used, customers may wait for the sunrise inside the warm vehicle interior upon arrival.
Itinerary
day1

-05:45 [January Departures] Depart from Hotel in Obihiro City or Tokachigawa Onsen Area Please refer to [Meeting/Pick-up/Pick-up Location] in the Remarks.
06:45-07:45 60(min) Toyokoro Otsu Coast After arrival in time for sunrise, enjoy a stroll along t
Remarks:Planning Company:
JTB Global Marketing & Travel Inc.
Address: 2-3-14 Higashi Shinagawa, Shinagawa-ku, Tokyo
Japan Tourism Agency Registered Travel Agent (No. 1723)
A member of the Japan Association of Travel Agents
[Reception Method]
At reception, please show a printed copy of the reservation confirmation sheet or a printout of the reservation confirmation e-mail. Simply showing the confirmation on a mobile device screen will not be accepted.
[Operation Conditions/Tour Conditions]
Tour operation is guaranteed with 3 people. A small-size taxi will be used.
This plan is for 3 people. For a group of 2 customers, please book the other plan accommodating 2 people.
If the tour is canceled in advance, customers will be notified by the conducting company or their travel agent.
*When making a reservation, please use the same group representative name as the one for your prior night's hotel.
Pick-up and drop-off must be at the same hotel.
[Exemptions/Itinerary Guarantee: Itinerary/Destinations]
Jewelry ice is a natural phenomenon. Please be aware that jewelry ice may not be seen in some cases, but refunds will not be issued for this reason.
Please understand that the assigned driver speaks only Japanese, and assistance in English or other languages is not possible. They will be able to have conversations using mobile phone translation functions.
This plan operates with arrival at the location in time for the sunrise. Please be aware that sunrise may not be visible depending on weather conditions.
Sightseeing at the destination (on the coast) consists of free time for customers to do as they please.
Please note that arrival at the hotel may be delayed depending on road conditions and sunrise conditions. Please consult with the driver.
Please be aware that customers may not be able to make it to their hotel's breakfast hours.
[Important Notes/Supplements: Meeting/Pick-up/Pick-up Location]
Please be by the front desk of the pick-up hotel designated at the time of booking by 5 minutes before departure.
The taxi driver will be waiting holding a placard with the name of the representative.
[Important Notes/Supplements: Guide/Tour Conductor]
There will be no accompanying sightseeing guide or tour conductor.
[Important Notes/Supplements: Regarding Children/Infants]
Bookings for groups composed entirely of children are not accepted. They must participate with an adult.
[Important Notes/Supplements: What to Wear/Bring]
The temperature feels like -25 to -30 degrees Celsius. Please protect against the cold such as by layering sweaters. Layering socks is also recommended.
Please bring a knit hat, scarf, gloves and hand warmers.
For female customers, please wear pants that cover the ankles and refrain from wearing skirts.