Sightseeing Taxi Plan with English-speaking Driver - Biei Winter Illumination Viewing Course (Midsize Car, 1-4 Passengers, Round Trip from Sapporo)
Tour Code :

PTX1H96223HHA
Departs from :

Sapporo
Tour Brand :

Hokkaido Taxi Plan
change(s) from the previous year :
Price(Lowest) :

¥73,000 ~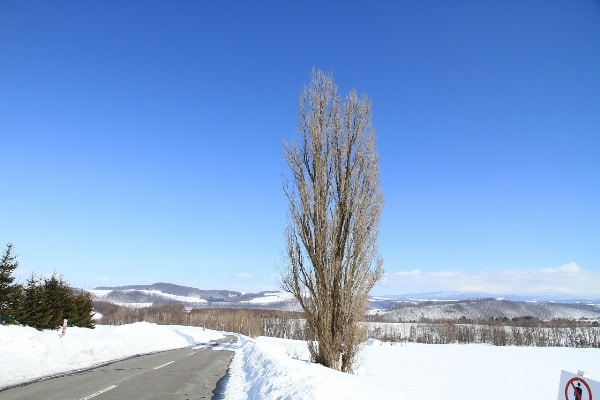 Overview :

1. An English-speaking driver will be on board the taxi, but sightseeing at destinations consists of free time for participants to do as they please on their own.
2. Biei, an area that symbolizes the vast imageries of Hokkaido, is home to incredible and amazing scenery. The snow-covered white land is a truly superb sight that will take your breath away. Enjoy the fantasy-like scenery that is only available during the winter.
3. Enjoy the mystical sight of the Shirogane Blue Pond illuminated during the harsh winter, the only time during the year it can be seen.
The cobalt blue of the 'Blue River' and the contrast of blue and white from Shirahige Falls as it falls in seemingly countless strands is a truly superb sight.
4. Go sightseeing on this round-trip tour from Sapporo in a taxi with your family or friends!
Itinerary
day1

13:50-14:00 Meet at & Depart from Front Desk of Hotel in Sapporo City The vehicle can fit 1 to 4 passengers.
14:00-22:30 510(min) Sightseeing Taxi Plan - Biei Winter Illumination Course (Biei-no-Oka, Blue Pond, etc.) Model Course: Hotel in Sapporo City -- tour of Biei-no-Oka -- view Shirahige Falls Illumination -- view Shirogane Blue Pond Illumination -- Dinner on your own in Furano area -- Hotel in Sapporo City
-22:30 Drop-off at Hotel in Sapporo City, Tour Ends
Remarks:Conducting Company:
Sapporo MK Co.,Ltd.
Address: 5-4-20 Chuo 1-jo, Shiroishi-ku, Sapporo-shi, Hokkaido
[Reception Method]
Be sure to print out and bring a copy of the reservation confirmation sheet, as it will be required to board. Participants who forget to bring the sheet may not be able to continue the tour.
Simply showing the confirmation on a mobile device screen will not be accepted.
[Operation Conditions/Tour Conditions]
Bookings for this plan are made not for the number of participants, but for the number of taxis to be used (only 1-4 passengers allowed in 1 taxi).
1 booking is required to book 1 vehicle. Please book 1 vehicle at a time if multiple vehicles are required (in case of groups).
Children may not ride alone. They must be accompanied by an adult.
[Exemptions/Itinerary Guarantee: Itinerary/Destinations]
Depending on operational circumstances, certain tour dates may be canceled, or tour operation may cease entirely.
In addition, the tour may be canceled due to inclement weather.
If the tour is canceled, customers will be contacted directly by phone. When booking, please be sure to enter a mobile phone number at which you can be reached during your trip.
A full refund will be issued if the tour is canceled. Please contact the agent that handled your tour booking within 7 days of the planned tour date.
However, please note that if a customer is unable to attend the tour due to their own circumstances no refunds will be issued.
There may be changes to the order of activities and arrival times depending on weather and road conditions, as well as congestion at destinations.
The listed itinerary is a model course. Refunds will not be issued even in the case that the itinerary is changed due to unavoidable circumstances.
[Important Notes/Supplements: Meeting/Pick-up/Pick-up Location]
Meeting Location(s) & Time(s): Front desk of a Sapporo City hotel / 13:50
The driver will be waiting for customers by the front desk of their specified hotel holding a placard in English.
When entering the desired hotel in Sapporo for pick-up, please enter the official hotel name in as much detail as possible.
[Important Notes/Supplements: Regarding Children/Infants]
Children may not ride alone. They must be accompanied by an adult.
[Important Notes/Supplements: Regarding Meals]
Please have dinner on your own in the Furano area. Please consult with the driver on the day about your requests.