Practical Japanese Study Experience & Market Tour with Japanese Language Instructor
Tour Code :

AC0004J4S
Departs from :

Tokyo
Tour Brand :

Tokyo Experience Plan
change(s) from the previous year :
Price(Lowest) :

¥5,800 ~
Overview :

First, take a Japanese lesson and learn some simple greetings and short conversational phrases that can be used at shops. (approx. 1 hour)
Afterwards, use the Japanese learned in class at Tsukiji Outer Market while shopping and strolling around, or at lunch.
The Japanese Language Instructor will be accompanying the tour, so don't hesitate to practice Japanese phrases! Recommended for those who are Japanese language beginners and those who want to enjoy communicating with local people in the area.
Experience learning at one of the few schools that offer short-term Japanese lessons for travelers!
This is an individually made plan not available elsewhere.
Itinerary
day1

09:30-10:30 60(min) Practical Japanese Language Study Experience Japanese Language Lesson (learn greetings and mainly store setting conversations that can be easily used at Tsukiji Outer Market
)
Please read the remarks (special items).
10:30-11:30 60(min) Take the Train to Tsukiji Outer Market Stroll around and go shopping at Tsukiji Outer Market, mainly at the Uogashi facility.
Tour Ends at Tsukiji Outer Market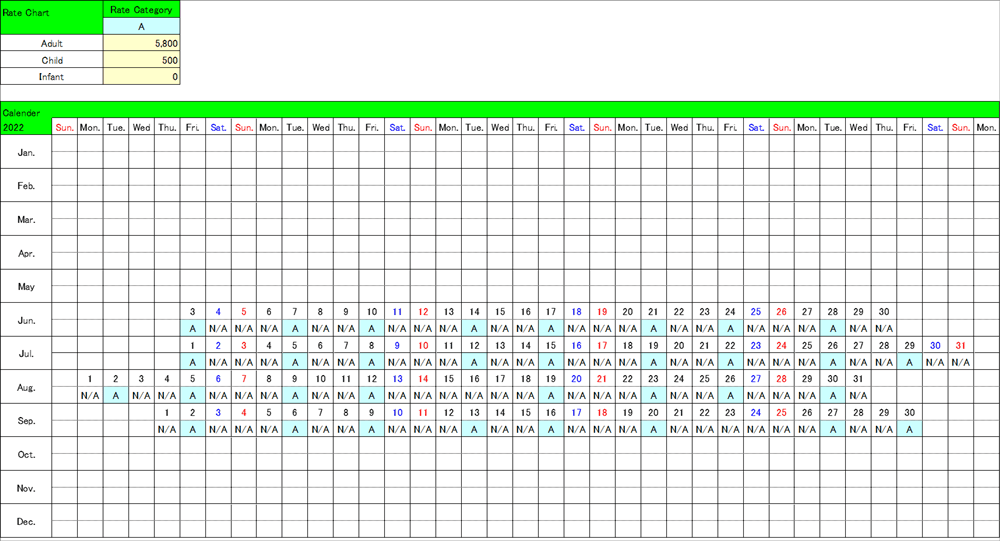 Remarks:Conducting Company: Tsubasa Japanese Language School
Address: Inside Dance Studio Casino, Dai-ni Torikatsu Bldg. 4F, 5-2-4 Roppongi, Minato-ku, Tokyo
[Reception Method]
At reception, please show your reservation confirmation sheet, a printout of the reservation confirmation e-mail, or show the e-mail on your mobile device screen to staff.
[Operation Conditions/Tour Conditions]
- The tour will be canceled if the minimum number of participants is not met. In case of cancellation, notification will be made by 2 days prior.
- If you arrive late by 30 minutes or more after the lesson has begun, your reservation may be canceled. Thank you for your understanding.
[Exemptions/Itinerary Guarantee: Itinerary/Destinations]
- The tour ends at Tsukiji Outer Market. Please head to your next destination on your own after the tour ends. (The return trip ticket fare from Tsukiji Outer Market is not included in the tour.)
- Insurance, etc. is not covered on this tour. In case of an accident, etc., customers are to use their travel insurance.
- Depending on operational circumstances, certain tour dates may be canceled, or tour operation may cease entirely. In this case, customers will be notified.
[Important Notes/Supplements: Meeting/Pick-up/Pick-up Location]
- School Name: Tsubasa Japanese Language School
- Address: Inside Dance Studio Casino, Dai-ni Torikatsu Bldg. 4F, 5-2-4 Roppongi, Minato-ku, Tokyo
- Access: about 3 min on foot from Roppongi Station (Oedo Line/Hibiya Line)
Please check the website prior to visiting. https://www.tsubasa-jls.com/en/
[Important Notes/Supplements: Guide/Tour Conductor]
- There is no accompanying guide or tour conductor.
- The Japanese language instructor will accompany the customers up to Tsukiji Outer Market.
[Important Notes/Other]
- Cancellation may occur in case official announcements on travel restrictions, etc. have been issued due to novel coronavirus infection prevention measures or other reasons.
- Customers with symptoms strongly suggesting novel coronavirus infection such as a fever of 37.5°C or higher will be refused participation, and the full tour charge will be refunded.