[Private Tour] Matcha Green Tea Tour in Uji with Tasty Sweets & World Heritage Sites
Tour Code :

PV0032N8S
Departs from :

Kyoto
Tour Brand :

Kansai (Kyoto, Osaka, Nara, etc.) Walking Tour
change(s) from the previous year :
Price(Lowest) :

¥12,000 ~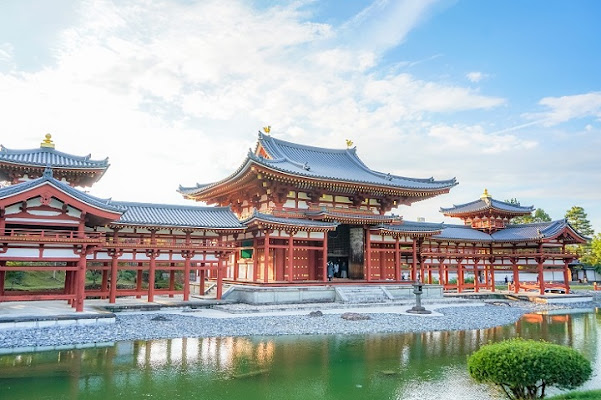 Overview :

1. This is the only place with an experience where you can create matcha green tea powder on your own!
2. When it comes to Japan and Kyoto, matcha green tea comes to mind for a lot of people. The otomo Inc. matcha green tea tour in Uji is now available for lovers of matcha green tea! The tour will also visit Byodo-in Temple Phoenix Hall, a World Heritage in Uji!
Uji is one of the largest tea producing areas in the country, and is where many high-quality green teas and powdered green teas are produced. The approach road to Byodo-in Temple is lined with a surprising variety of products made with powdered green tea. There's desserts such as ice cream and jelly, as well as bread, soba noodles, and even beer! This is also recommended for people that hear the name "matcha green tea" and have a poor impression of it being bitter.
Additionally, on this tour participants will also be taken to a spot where they can experience making matcha green tea powder. Use the matcha green tea you milled yourself to brew and enjoy some delicious tea.
Uji is the only place where you can visit beautiful World Heritage temples and shrines and participate in a matcha green tea experience!
3. Use a millstone to grind up some powdered green tea on your own! What will matcha green tea brewed from the powdered green tea you ground yourself taste like?
Matcha green tea actually refers to the powder, so it can be kneaded into a variety of things. There are many matcha green tea-flavored foods that you normally wouldn't be able to eat.
In addition to Byodo-in Temple Phoenix Hall, there are also some hidden World Heritage sites.
Ujigami Shrine is a peculiar shrine that features a legend associated with rabbits, as well as omikuji fortune slips and souvenirs that are covered in rabbits.
4. This is a private tour that can be booked for 1 to 6 people. Customers can have an enjoyable tour with people they know at their own pace.
Itinerary
day1

-10:00 Meet-up JR Uji Station by the Ticket Gate
10:10-10:30 20(min) Nakamura Tokichi Honten This is the flagship store for a very popular and long-established tea house that has locations not only in Ginza and Osaka, but overseas as well! While there
Remarks:Conducting Company: otomo Inc.
3F Mitomi Building, 3-13-3 Hongo, Bunkyo-ku, Tokyo
[Reception Method]
At reception, please show your reservation confirmation sheet, a printout of the reservation confirmation e-mail, or show the e-mail on your mobile device screen to staff.
[Operation Conditions/Tour Conditions]
- If customers do not arrive at the appointed time even when 60 minutes have passed, the tour will be considered canceled. (No Show 100%)
- Not included in the tour: Transportation expenses, Admission fees, Meal charges, Souvenirs, Experience fees
(at least JPY 3,100 in cash required on the day for each person)
[Exemptions/Itinerary Guarantee: Itinerary/Destinations]
On Tuesdays, Akamon Chaya is closed.
Additionally, in case a destination is temporarily closed, the tour may be guided to an alternative destination. Thank you for your understanding.
[Important Notes/Supplements: Meeting/Pick-up/Pick-up Location]
- JR Uji Station by the ticket gate (About 30 min via Nara Line from JR Kyoto Station)
- The otomo Inc. guide will be waiting holding a board with the otomo logo as an identification marker.
[Important Notes/Supplements: What to Wear/Bring]
- Please wear clothes which are comfortable to move around in.