5-Day Sunrise Highlights - Tokyo, Kanazawa, Kyoto & Nara Tour (One Way from Tokyo to Kyoto)
Tour Code :

GU0218J3S
Departs from :

Tokyo
Tour Brand :

Sunrise Highlights
change(s) from the previous year :
Price(Lowest) :

¥193,700 ~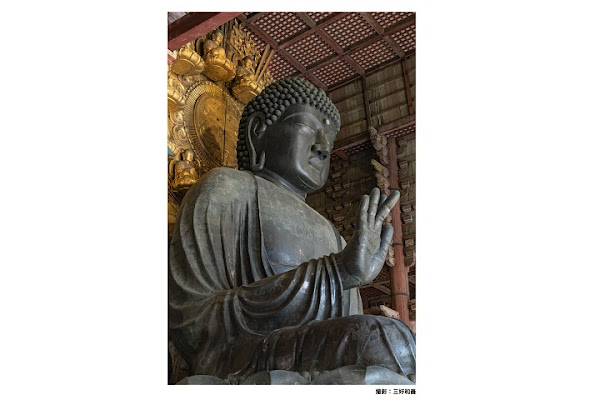 Overview :

1. This new route lets customers enjoy Tokyo, Kanazawa, Kyoto, and Nara in a span of 5 days.
2. As free time is allotted at Kanazawa (Day 2 afternoon) and Kyoto (Day 3 afternoon), feel free to enjoy your own time checking out some sushi and ramen shops as well as shops selling various items.
3. A safe, worry-free trip is guaranteed as this sightseeing tour is accompanied by a National Government Licensed English Guide Interpreter!
4. About Infection Countermeasures:
- Bus interiors are disinfected and sterilized.
- Drivers, guides, and assistants conduct health checks and disinfection before boarding, and wear face masks throughout the tour.
5. This tour promotes Cross-cultural Understanding as stated under Sunrise Tours' Sustainable Development Goals.
Please check the following page for details.
http://jtbgmt.com/en/g-web/sdgs
Itinerary
day1

09:10-09:20 Keio Plaza Hotel Tokyo Main Tower 3F JTB Sunrise Tours Sales Office - Departure Please be at the meeting location at least 10 minutes before departure.
(Meet at 9:10, Dep. at 9:20)
*Please refer to [About Day 1 Itinerary] and [Day 1 Bus/Hired Car Company]
60(min) Tea Ceremony Experience in a Japanese Garden Teahouse In a teahouse within a beautiful Japanese garden, enjoy watching the tea prepared right before your eyes, then taste some tea and sweets.
30(min) Imperial Palace - Nijubashi Bridge Visit this place, the center of development of Edo-Tokyo, which was once the Edo Castle in the early modern period and has since become the Imperial Palace.
60(min) Asakusa (Senso-ji Temple & Nakamise Shopping Street) Senso-ji, Tokyo's oldest temple, offers plenty to see including the bright red Kaminarimon Gate, a statue of the god of thunder, and a five-story pagoda. The bustling street known as "Nakamise" stretches for about 250 m from Kaminarimon Gate to Senso-ji Temple and is filled with a plethora of shops.
-13:30 Asakusa After sightseeing at Asakusa, the English-speaking assistant will accompany customers to Ueno Station.
14:00-15:00 Arrive at Ueno Station Free time from arrival at Ueno Station until departure (customers are free to have lunch)
14:30-15:30 From Ueno Station to Kanazawa Station Head to Kanazawa Station via Shinkansen. 
*There is no accompanying National Government Licensed English Guide Interpreter or assistant while on board the Shinkansen.
16:15-18:20 Arrive at Kanazawa Station
Travel to Hotel (unguided)
16:30-18:30 Arrival & Check-in at Hotel in Kanazawa City Please check in at the hotel you selected at the time of booking.
day2

08:30-09:00 Depart from Hotel in Kanazawa City Pick-up Service There is a pick-up service from the hotel accommodation in Kanazawa.
*Customers at some hotels may have to transfer on foot in some cases..
*Please refer to [About Day 2 Itinerary (Kanazawa Half-day Tour)] and [Day 2 Bus/Hired Car Company].
40(min) Nomura Residence, Nagamachi Samurai District Visit a former residence of a samurai family from the Kaga Domain. Admire the traditional architecture and gaze at the beautiful Japanese garden.
60(min) Kenrokuen Garden This beautiful garden is considered one of the top three Japanese gardens.
It offers amazing seasonal views all year round.
40(min) Higashi Chaya-gai Wooden-latticed exteriors of teahouses line both sides of the stone-paved street here where something from the Edo period (1603-1868) still lingers in the air. This area is an Important Traditional Building Preservation District.
30(min) Hakuza Honten Feel free to purchase handicrafts, accessories, cosmetics, and other items made with gold leaf.
12:40-14:00 Kanazawa Station Free time from arrival at Kanazawa Station
Stay at Hotel in Kanazawa City
day3

Check-out & Departure from Hotel in Kanazawa City *Please refer to [About Day 3 Itinerary (Transfer from Kanazawa to Kyoto)].
Travel to Kanazawa Station (unguided)
10:50-11:30 135(min) From Kanazawa Station to Kyoto Station Take the JR limited express train to Kyoto Station.
*There will be no accompanying National Government Licensed English Guide Interpreter or staff on the train.
13:10-13:40 Drop-off Service An English-speaking assistant will meet customers at Kyoto Station.
A drop-off service by taxi to major hotels in Kyoto City is available.
(Excludes Arashiyama, Takao, Mount Hiei, Ohara, Kurama, Kibune, and Momoyama areas.)
*Please note that there will be no accompanying assistant on the way to the hotel.
Arrival & Check-in at Hotel in Kyoto Check in at the hotel, Free time
Stay at Hotel in Kyoto City
day4

07:50-08:30 Pick-up Service There is a taxi drop-off service from the hotel in Kyoto to the tour departure location.
*Customers at some hotels are to transfer on foot.
-08:30 Avanti's Sunrise Tours Desk (across from Kyoto Station Hachijo Exit) - Depart *Please refer to [Day 4 Bus Company].
50(min) Nijo Castle A World Heritage site. Tour the historical castle completed in 1626, which was built to provide lodging for the Tokugawa Shogun and as a palladium for Kyoto Imperial Palace. The impressive, elaborate carvings and decors in the Ninomaru Palace are a must-see.
*Please refer to [About Day 4 Itinerary (1-Day Kyoto & Nara Tour)].
45(min) Kinkaku-ji Temple A World Heritage site. The wooden architecture is covered in thin layers of pure gold and is surrounded by a beautiful pond.
40(min) [Regular]   Kyoto Imperial Palace See the Kyoto Imperial Palace, which was used as the Emperor's residence until about 150 years ago.
*Please refer to [About Day 4 Itinerary (1-Day Kyoto & Nara Tour)].
40(min) [Kyoto Imperial Palace Closed Days] Kitano Tenmangu Shrine Kitano Tenmangu Shrine is the substitute for Kyoto Imperial Palace on days it is closed to visitors. It is famous for housing the God of scholarship. This shrine's main hall is a designated national treasure. The shrine is especially great to see during the plum blossom and autumn leaf seasons.
*Please refer to [About Day 5 Itinerary (1-Day Kyoto & Nara Tour)].
60(min) Lunch Participants will be provided a set menu meal.
*Please refer to [Important Notes/Supplements: Regarding Meals].
60(min) Todai-ji Temple (Great Buddha) Nara Park A World Heritage site. This is the symbol of the Nara Period and one of the world's largest wooden structures. Its huge main hall and bronze Great Buddha are impressive to behold.
40(min) Kasuga Taisha Shrine This Nara Period shrine is designated as a World Heritage Site. The deer of Nara Park are thought to be the shrine messengers.
*Please refer to [About Day 4 Itinerary (1-Day Kyoto & Nara Tour)].
20(min) Nara Nagomikan (Gift Shop) The largest souvenir shop in Nara. Enjoy yourself in this spacious shop and look for the perfect souvenir.
*Please refer to [About Day 4 Itinerary (1-Day Kyoto & Nara Tour)].
Drop-off Service From Kyoto Station, participants will be dropped off at their hotels.
Stay at Hotel in Kyoto City
day5

Check-out & Departure from Hotel in Kyoto City, Tour Ends
Remarks:Planning Company: JTB Global Marketing & Travel Inc.
Address: 2-3-14 Higashi Shinagawa, Shinagawa-ku, Tokyo
Japan Tourism Agency Registered Travel Agent (No. 1723)
A member of the Japan Association of Travel Agents
[Reception Method]
At reception, please show your reservation confirmation sheet, a printout of the reservation confirmation e-mail, or show the e-mail on your mobile device screen to staff.
[Operation Conditions/Tour Conditions]
- If the minimum number of participants (1) is not met by 14 days before the scheduled date, or due to other operational management circumstances, the tour on that date may be canceled.
- If the tour is canceled, customers will be notified by the conducting company or their travel agent.
- The itinerary displayed on the booking screen is the final itinerary.
- This is a special tour for international visitors. Please understand that residents of Japan cannot make bookings for this tour.
- To prevent infection, please participate wearing face masks.
- On the day of the tour, a health check and temperature screening will be conducted. Those with a temperature of 37.5 and above as well as those who do not feel well may not be allowed to participate.
- The above are subject to change depending on the infection status. Please be sure to follow the guide's instructions.
Please check the following for the most up-to-date information.
Website: https://www.sunrise-tours.jp/en/
[Exemptions/Itinerary Guarantee: Itinerary/Destinations]
- The order of activities and arrival times may differ on the day depending on reasons such as road conditions and congestion at destinations.
- Train times may change due to timetable alterations or other reasons.
- Depending on the number of tour participants, transportation to be used may be other than a large bus (mid-size bus, small bus, hired car, taxi, etc.).
- Seats may not be designated.
[Important Notes/Supplements: Meeting/Pick-up/Pick-up Location on Day 1]
JTB Sunrise Tours Sales Office on the 3rd Floor of Keio Plaza Hotel Tokyo's Main Tower in Shinjuku
http://www.keioplaza.com/map/index.html
*Customers who are late for the departure time will have their reservations canceled. Please give yourself plenty of time.
[Important Notes/Supplements: About Tour App for Day 1 Itinerary (Tokyo Morning Tour)]
- By downloading an exclusive app (free of charge), customers may listen to the guide's explanations at each tour destination on their smartphones. Internet connection is required to download the app. Please bring your own earphones. Wi-Fi is available at the meeting location, so arriving early is recommended. (Requirements: iPhone model 5s / OS 8 or later; Android all models, OS 6 or later)
[About Day 1 Itinerary]
- After the Tokyo Morning Tour ends, head to Ueno Station. There will be an accompanying English-speaking assistant until Ueno Station. After arriving at Kanazawa Station, customers are to make their own way to the hotel and check in.
- The arrival time in Kanazawa may be around 16:30 to past 19:00 depending on the reserved Shinkansen conditions and other reasons.
[About Day 2 Itinerary (Kanazawa Half-day Tour)]
- After visiting the last sightseeing location, the tour will end at Kanazawa Station. Customers are to make their own way from Kanazawa Station to the hotel. Aside from Kanazawa Station, disembarking at the last sightseeing location is also possible.
[About Day 3 Itinerary (Transfer from Kanazawa to Kyoto)]
- After checking out from the hotel in Kanazawa, customers are to make their own way to Kanazawa Station. After arriving at Kyoto Station, customers will be welcomed by an English-speaking assistant who will assist in boarding.
- The arrival time in Kyoto may be around 12:30 to past 14:00 depending on the reserved Shinkansen conditions and other reasons.
[About Day 4 Itinerary (1-Day Kyoto & Nara Tour)]
- The Kyoto Imperial Palace is closed to visitors on the following days. As such, the tour will visit Kitano Tenmangu Shrine instead. If the closed day falls on the 25th, the tour will visit Nishi Hongan-ji Temple. (Mondays, Tuesday if Monday is a national holiday, and whenever there is an Imperial Household event)
- Nijo Castle is closed on Tuesdays in January, July, August, and December. (Closed on the following day if Tuesday is a holiday.) If closed, Ryoan-ji Temple will be visited instead.
- Participants will walk from the parking lot to Todai-ji Temple (about 15 min one-way). Thank you for your understanding. Please inform us at the time of booking if any person in your group is using crutches or a wheelchair, or has a chronic illness that makes it difficult to walk for long distances.
- At Kasuga Taisha Shrine, the tour does not include entrance to areas requiring admission.
- Nara Nagomikan may be omitted from the itinerary if it is closed on the day of the tour, or as a result of traffic congestion.
- Connection to the Kyoto Night Tour or Kyoto Maiko Dinner is not possible.
- During the Gion Festival (Sakimatsuri, July 15 - 16), drop-off service to Karasuma Kyoto Hotel and Hotel Nikko Princess Kyoto will be unavailable due to traffic restrictions.
[Important Notes/Supplements: Regarding Children/Infants]
- Children up to 5 years old may join free of charge, but will not be provided with bus seats or lunch. If bus seats or lunch is required, please make a booking under the child rate.
Also, at some hotels, a facility usage fee will be required. Please pay at the location.
[Important Notes/Supplements: Regarding Meals]
- A set menu meal will be served for lunch on Day 4. For those who would like a vegetarian meal, please make sure to inform us at the time of reservation. If requests are not provided in advance, same-day changes cannot be accepted.
- Allergy-friendly meals, gluten-free meals, etc. are not available. Requests for those with allergies or gluten-free options cannot be accepted.
- Lunches (aside from Day 4) and dinners are not included. Meal breaks are not included in the itinerary on Day 1 and Day 3 of the tour. Customers will eat their own lunch on board the train, so purchasing a bento box meal, etc. prior to departure is recommended (before departing from Ueno Station on Day 1, and departing from Kanazawa Station on Day 3).
[For Accommodation Facilities with Meals Included]
- Vegetarian meals are available for lunch only. The hotel meal may not be available or may be a buffet. Thank you for your understanding.
- The inclusion of meals at the accommodation facility can be chosen from the hotel selection on the reservation screen.
[Important Notes/Supplements: Accommodation Information]
- While requests for non-smoking rooms, Double rooms, and baby cots are accepted, requests may not be accommodated depending on the hotel. Thank you for your understanding.
Baby cots are available for a charge at some facilities. Please pay at the location. Also, children sharing beds with adults are limited to 1 child per bed.
- The excluded days for each accommodation facility are different than the excluded days for tour operation.
[Luggage Delivery]
- Large luggage such as suitcases will be transported separately from the Day 1 meeting location (Keio Plaza Hotel Tokyo Shinjuku Main Building) on the following day to hotels in Kyoto. Please bring your luggage to the meeting location about 30 minutes prior to departure.
*One article of standard size luggage per customer will be transported.
*As delivery is the following day, please prepare an overnight package for the 2 nights in Kanazawa.
[Regarding Luggage on Shinkansen]
- It will not be possible to bring large luggage whose total height, width, and length exceeds 160 cm onto Shinkansen. If bringing large luggage, please make use of a delivery service on your own.
[Day 1 Bus/Hired Car Company]
One of the following:
Fuji Kyuko Kanko Co., Ltd.; Fuji Express Co., Ltd.; KM Mobility Service Co., Ltd.; Hato Bus Co., Ltd.; Tokyo Yasaka Sightseeing Bus Co., Ltd.; Heisei Enterprise Co., Ltd.; Amore Kotsu Ltd.; Tokyo Bus Co., Ltd.; Toto Kanko Bus Co., Ltd.; Chuo Kanko Co., Ltd.; Tokyo Limousine Co., Ltd.; Tokyo Passenger Co., Ltd.; Kokusai Kogyo Co., Ltd.; Hinomaru Limousine Co., Ltd.; Kokusai Hire Co., Ltd.; Teito Motor Transportation Co., Ltd.; Outech Co., Ltd.; FIT Japan Grand Limousine Service; Jenet Co., Ltd.; or Tokyo MK Co., Ltd.
[Day 2 Bus/Hired Car Company]
Oriental Co., Ltd.; or Nohi Noriai Jidosha Co., Ltd.
[Day 4 Bus/Hired Car Company]
Teisan Kanko Bus Co., Ltd. (in general); Yasaka Sightseeing Bus Co., Ltd.; Yuai Kanko Bus Co., Ltd.; Toh-ho-kanko Bus Co., Ltd.; Kyoto Kanko Bus Co., Ltd.; Senriyama Bus Co., Ltd.; MK Co., Ltd.; or Yasaka Group
Accommodation charges, National Government Licensed English Guide Interpreter fee, Lunch on Day 4, Other admission fees and transportation costs included in the tour
Lunch (except Day 4); Transportation expenses from the tour end location to the hotel on Day 2; Transportation expenses between Kanazawa Station and the hotel on Day 1 & Day 3