World Heritage Shimogamo Shrine, Painting Garden & Botanical Garden Walking Tour
Tour Code :

GU2302N2S
Departs from :

Kyoto
Tour Brand :

Kansai (Kyoto, Osaka, Nara, etc.) Walking Tour
change(s) from the previous year :
Price(Lowest) :

¥8,800 ~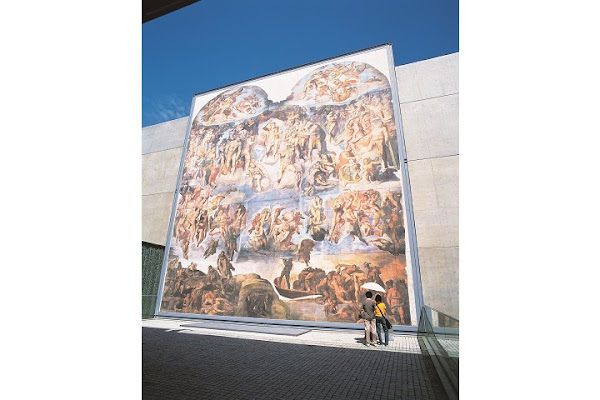 Overview :

1. This tour is accompanied by a National Government Licensed English Guide Interpreter. Enjoy a walking tour to a World Heritage site and botanical garden.
2. Behold virtually faithful reproductions of famous works at the Garden of Fine Arts Kyoto, designed by world-famous architect Tadao Ando.
This is the world's first painting garden where visitors can enjoy art viewing outdoors.
3. At the Kyoto Botanical Gardens, enjoy seeing plant life of every season.
4. Visit World Heritage Shimogamo Shrine, which is also popular as a "power spot" thought to be flowing with mystical power.
Bask in the negative ions at Tadasu no Mori, a forest dating back to the Jomon period (10,000-300 BCE) at the heart of Kyoto City.
5. Within the grounds is Kawai Shrine, famous for housing a deity of beauty.
Feel free to offer a votive tablet with your own portrait drawing (additional charge).
6. Enjoy the daily scenery of Kyoto at Kamo River Delta which is known as one of Kyoto's local comfort spots and setting for anime.
7. This tour promotes Eco-friendly efforts and Cross-cultural Understanding as stated under Sunrise Tours' Sustainable Development Goals.
Please check the following page for details.
http://jtbgmt.com/en/g-web/sdgs
Itinerary
day1

08:40- Depart from the Sunrise Tours Desk inside Avanti (across from Kyoto Station Hachijo Exit) Walk to the subway Kyoto Station
15(min) Transfer from Kyoto Station to Kitayama Station via subway.
20(min) Garden of Fine Arts Kyoto This garden of masterpieces is designed by world-renowned architect Tadao Ando.
Lay your eyes on brilliant reproductions of famed works such as Michelangelo's The Last Judgment and Leonardo da Vinci's The Last Supper on ceramic plates.
60(min) Kyoto Botanical Gardens Opened in 1924, this is Japan's oldest, most comprehensive public botanical garden.
Approximately 500 cherry trees bloom proudly in spring, while maple and other types of trees put on a magnificent display of vibrant colors in autumn.
30(min) Stroll along Kamo River on the way from Botanical Gardens to Shimogamo Shrine
40(min) Kamo-mioya Shrine (Shimogamo Shrine) Kamo-mioya Shrine (AKA Shimogamo Shrine) is one of Kyoto's oldest shrines and was registered as a World Heritage Site in 1994. It is widely known as a "power spot" in Kyoto thought to be overflowing with mystical power, and is said to provide a variety of blessings including life extension and longevity, matchmaking, safe childbirth, and more.
10(min) Tadasu no Mori Tadasu no Mori is thriving with tall trees and is engulfed in a quiet and mysterious atmosphere.
10(min) Kawai Shrine This is one of Shimogamo Shrine's auxiliary shrines. The kagami ema votive tablets--ema votive tablets shaped like hand mirrors that have a face drawn on them which visitors decorate to resemble their own, and then write a wish on the back before offering it at the shrine--are quite popular.
20(min) Kamo River Delta This is the point of convergence for Kamo River and Takano River. It is famous for its stepping stones shaped like turtles, birds, and more, and on holidays it is bustling with families, groups of university students, and others. Due to its Kyoto-esque scenery, this spot has been featured in many drama and anime series.
-12:30 Kawaramachi Imadegawa Bus Stop (City Bus) Tour ends after arrival The tour ends at the bus stop. Please head to your next destination on your own.
To reach Kyoto Station, take the No. 17 bus which goes to the last stop, Kyoto Station, without the need for transfers (approx. 30 min).
Remarks:Planning Company: JTB Global Marketing & Travel Inc.
Address: 2-3-14 Higashi Shinagawa, Shinagawa-ku, Tokyo
Japan Tourism Agency Registered Travel Agent (No. 1723)
A member of the Japan Association of Travel Agents
[Reception Method]
At reception, please show your reservation confirmation sheet, a printout of the reservation confirmation e-mail, or show the e-mail on your mobile device screen to staff.
[Operation Conditions/Tour Conditions]
If the minimum number of participants (2) is not met by 4 days before the scheduled date, the tour on that date may be canceled.
[Exemptions/Itinerary Guarantee: Itinerary/Destinations]
Part(s) of this tour use(s) public transportation with non-reserved seats. Please note that seating is not guaranteed.
Depending on operational circumstances, certain tour dates may be canceled, or tour operation may cease entirely.
The order of activities and arrival times may differ depending on road conditions and congestion at destinations.
[Important Notes/Supplements: Meeting/Pick-up/Pick-up Location]
Sunrise Tours Desk inside Avanti (across from Kyoto Station Hachijo Exit) / 8:30
[Important Notes/Supplements: Regarding Meals]
Lunch is not included on this tour.
[Important Notes/Supplements: What to Wear/Bring]
As this is a walking tour, please wear shoes and clothing that are suitable for walking.