[Virtual Tour] Mt. Fuji & Hakone Highlights Tour led by Local Expert with National Guiding License (1st Session, From 11:00 JST)
Tour Code :

VS0001J2S
Departs from :

Tokyo
Tour Brand :

Mt. Fuji Tour
change(s) from the previous year :
Price(Lowest) :

¥2,200 ~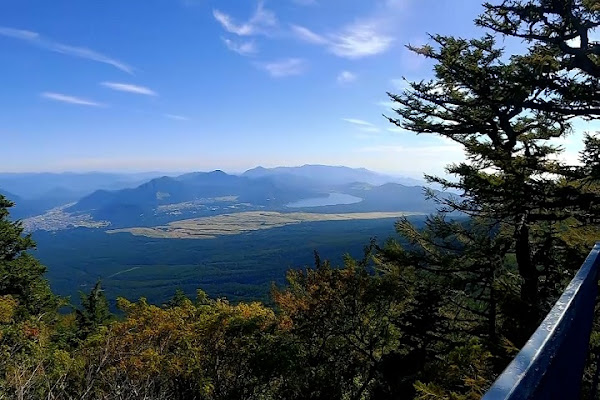 Overview :

1. On this virtual tour, you can experience sightseeing at the famous Japanese location of Mt. Fuji, Hakone, and Odawara Castle, as well as riding on the Shinkansen, all from your own home!
Participating is easy! Download Zoom on your device (smartphone, PC, etc.) in advance, and once it is time to start, click on the designated URL, and enjoy the tour online.
2. This virtual tour is led by a National Government Licensed English Guide Interpreter in real time. In order to make it so that participating customers feel as if they are strolling around, you will be shown pre-recorded tour footage while a knowledgeable National Government Licensed English Guide Interpreter with a hospitable heart provides explanations for sightseeing spots and Japanese culture. If you have any questions or comments, feel free to mention them to the guide right then and there!
3. This virtual tour is modeled after a bus tour. You will visit an area halfway up the World Heritage-registered Mt. Fuji and see its majestic scenery. And in Hakone, one of Japan's leading beauty spots and resort districts, you can enjoy a pseudo boarding experience on a ropeway in the impressive Owakudani region as well as a cruise ship on the beautiful Lake Ashi. At the final stage of the tour, you'll visit Odawara Castle, which was once said to be impregnable, and enjoy its history and the beauty of its form. Additionally, enjoy an introduction of a Japanese-style meal, a taiko drum show, and actual scenery as seen from the bus window.
Itinerary
day1

11:00- Depart Shinjuku Following greetings from the guide, the tour will depart Tokyo/Shinjuku. (Tour Video Start)
Drive-by Sightseeing While viewing the scenery on the expressway on the way to Mt. Fuji, customers can listen to the guide's explanation.
(Drive-by sightseeing example: Soccer stadium, golf practice ground, horse racecourse, linear motor train experimental track, world-famous business office, etc.)
Mt. Fuji 5th Station The tour will stop at an area halfway up Mt. Fuji, the symbol of Japan that has been an object of worship from ancient times and has been the origin of much art.
Enjoy the majestic scenery seen from Mt. Fuji. Also, the tour will stop by Komitake Shrine that sits at Mt. Fuji's 5th Station and meet the head Shinto priest of the shrine.
Viewing of Lunch & Japanese Taiko Drum Show At lunchtime, in addition to the Japanese-style meal that features sukiyaki, there will also be an introduction of vegetarian meals and Muslim-friendly meals which were prepared after taking into account customers' various backgrounds. There will be an explanation from the guide on Japanese cuisine and etiquette. And in the restaurant, you can see a performance of the Japanese taiko drum group Fugaku Taiko which has also held several performances overseas.
Hakone Ropeway Board the Hakone Ropeway and head to Owakudani. You will be able to see the impressive natural landscape created by the white smoke and crater formed by the eruption some 3,000 years ago. You can also enjoy video of a taste test of the specialty black egg.
Lake Ashi Cruise At Lake Ashi, the caldera lake of Mt. Hakone, you will board a cruise ship. From the ship you can see the beautiful lake, the red torii gate of Hakone Shrine, and Mt. Fuji all at once. Spend a relaxing time while experiencing nature.
Hakone-en Hakone-en is a popular spot with a ropeway station, restaurants, souvenir shops, and leisure facilities. The single 100-year-old Oshima cherry blossom tree within the grounds reaches its peak viewing season in the spring, when it will gorgeously decorate Hakone-en.
Odawara Castle Odawara Castle, which was built during Japan's Middle Ages, has gone through multiple restorations, leading to its current visage. You can see not only the architectural beauty of a Japanese castle, but also historical documents and fine arts and crafts exhibited within the castle. From the castle keep's observation deck, you can see out to Sagami Bay.
-12:30 Odawara Station From the station platform, you can see the impressive sight of the Shinkansen, which boasts of a speed of close to 300 kilometers per hour, as it passes by your eyes. The virtual tour will be brought to a close with the scene of riding a Shinkansen to get back to Tokyo.
Remarks:Planning Company: JTB Global Marketing & Travel Inc.
Address: 2-3-14 Higashi Shinagawa, Shinagawa-ku, Tokyo
Japan Tourism Agency Registered Travel Agent (No. 1723)
A member of the Japan Association of Travel Agents
[Operation Conditions/Tour Conditions]
*Watch the trailer on YouTube!
https://youtu.be/RmSOZEtsDlw
- This tour is a virtual tour via Zoom. Please note that this is not a live broadcast of an actual tour/from sightseeing spots.
- Please download Zoom on a smartphone or computer beforehand.
- The Zoom URL will be sent to the email address entered during booking 1-7 days prior to the tour.
*Use of the login URL is limited to customers who have made a booking.
- On the day, the National Government Licensed Guide Interpreter will be on standby 10 minutes prior to start. Customers are recommended to connect early.
- Customers may not be able to participate once 30 minutes have passed following the start of the tour. Thank you for your understanding.
- There may be a change of time, etc. depending on signal conditions on the day or other reason. Thank you for your understanding.
- There will also be a question and answer session. Please feel free to say something.
- The video and guide may be difficult to hear. Customers are recommended to participate in a quiet location.
- If the minimum number of participants (1) is not met by 1 month before the scheduled date, or due to other operational management circumstances, the tour on that date may be canceled.
Regarding Using Zoom:
- The Zoom meeting room opened online can be entered 10 minutes prior to start.
- For first-time users of Zoom, in order to prevent trouble when starting, please enter the room prior to the start time.
- While participants can enter and leave the room as they please, refunds will not be issued if participation time is shortened due to participant circumstances.
- For Zoom's basic operation methods, please check the Zoom official website below.
https://support.zoom.us/hc/ja
- *We will not take any questions relating to Zoom. Also, we take no responsibility for any errors or trouble that occur because of Zoom.
   If you have any questions on how to use it, etc. please inquire with Zoom.
[Disclaimers]
- Please note that refunds cannot be issued even in the event that customers are not able to participate on the tour due to an error in the email address entered when booking. Please enter the correct email address.
- Please note that refunds cannot be issued in the event that customers cannot participate on the virtual tour or end up participating partway due to trouble with the Zoom app or their device or due to an unstable Internet environment.
- During the virtual tour, there may be unexpected disruptions to images or sound depending on the signal condition. Please be aware that no refunds will be issued even in such cases.
- [Virtual Tour] Mt. Fuji & Hakone Highlights Tour led by Local Expert with National Guiding License (2nd Session) has a different starting time but the same content as this tour. Please select one of the times that fits your schedule.
- The tour may be recorded to improve quality. Thank you for your understanding. *The recording is not publicized online.
[Important Notes/Supplements: Flow of Tour Participation]
[From Booking to Day Prior (or 1 Hour Prior to Tour on the Day)]
 (1) Book virtual tour
 (2) Zoom URL is sent to email address entered during booking
*The email subject line will be " 1-Day Mt. Fuji & Hakone ".
[Day of Tour] 
 (1) Connect to Internet
 (2) Click on sent Zoom URL
 (3) Enjoy a virtual tour with online conversation with the guide and tour video of sightseeing spots on Zoom.
*In the event that the email with the Zoom URL does not arrive, please contact the agent that handled your tour booking.
[Important Notes/Supplements: Other]
This tour may be booked for a private group. Feel free to use this service for travel, training, teaching, etc. as part of international exchange. Please make an inquiry to the following regarding charter fees and available dates. sunrisekp_hanbai@gmt.jtb.jp