8-Hour Tokyo Hired Minivan Plan (Max. 4 People, Round Trip from Tokyo)
Tour Code :

PV0020J4S
Departs from :

Tokyo
Tour Brand :

Tokyo Taxi Plan
change(s) from the previous year :
Price(Lowest) :

¥139,000 ~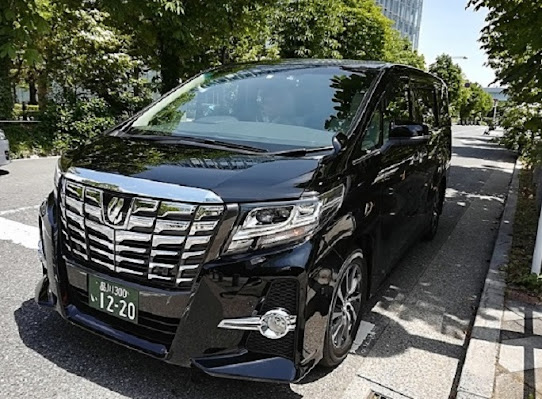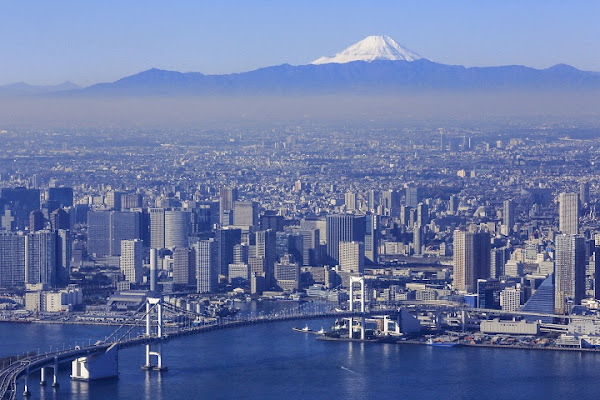 Overview :

1. Enjoy sightseeing comfortably and efficiently in the privacy of a hired car. On the day, customers can enjoy a flexible itinerary as they will be guided to their preferred sightseeing locations in Tokyo by a National Government Licensed English Guide Interpreter.
2. Pick-up is possible at your preferred time (between 7:00 - 12:30), so feel free to use the plan as fits your schedule.
Pick-up is available at many locations such as an accommodation in Tokyo's 23 wards and Haneda Airport.
3. About Infection Countermeasures:
- Guides and drivers wear face masks during the tour, and improve ventilation such as by keeping vehicle windows regularly opened.
- Guides and drivers request customers' cooperation in regular hand washing, mouth rinsing, mask wearing, and use of alcohol-based hand sanitizers.
- All vehicles and vehicle interiors are cleaned and disinfected. Plastic divider sheets are set up inside vehicles to reduce the risk of infection.
- Guides and drivers strictly follow health guidelines and conduct appropriate instructions and changes.
Itinerary
day1

07:00-12:30 Meet at & Depart from Specified Accommodation in Tokyo's 23 Wards or Haneda Airport
Model Itinerary: Tsukiji Outer Market There are many shops including fresh fish retailers, grocers, and restaurants.
This is recommended for those who want to try sushi or have a meal.
Official Website (English):
http://www.tsukiji.or.jp/english/
Model Itinerary: Imperial Palace This palace is the primary residence of the Emperor of Japan.
Look forward to seeing the Seimon Ishibashi bridge, the East Gardens of the Imperial Palace in the former site of the Edo Castle, and more.
Imperial Household Agency Website (English):
http://sankan.kunaicho.go.jp/english/guide/koukyo.html
Model Itinerary: Asakusa Tokyo's downtown. Enjoy walking around the famous Senso-ji Temple, seeing the Kaminarimon Gate, and looking around Nakamise shopping street.
Asakusa Tourism Federation Website (English):
http://e-asakusa.jp/en/
Model Itinerary: Shibuya This area is known as the center of youth culture in Tokyo.
Enjoy the statue of the faithful Akita dog Hachiko and Shibuya Scramble Intersection in front of the station, as well as Shibuya Center-gai, SHIBUYA109, and more.
Shibuya City Tourism Association Website (English):
http://play-shibuya.com/
Model Itinerary: Omotesando (Harajuku, Aoyama) One of the roads leading to Meiji Shrine.
Admire the avenue lined with 163 Japanese zelkova trees, and enjoy the always bustling Takeshita Street, the center of kawaii culture.
Shibuya City Tourism Association Website (English):
http://play-shibuya.com/
Model Itinerary: Meiji Shrine A place of rest and relaxation, this man-made forest is filled with roughly 100,000 trees donated by people from all over Japan. If you're lucky, you might see a couple wearing traditional Japanese garments in a wedding ceremony.
Official Website (English):
http://www.meijijingu.or.jp/english/index.html
15:00-20:30 Arrive at Specified Accommodation in Tokyo's 23 Wards or Haneda Airport, Tour Ends
Remarks:1. Conducting Company: Senyou Corp. 
Address: 503 Kaneko Heights, 2-20-2 Hyakunin-cho, Shinjuku-ku, Tokyo
2. [Reception Method]
At reception, please show your reservation confirmation sheet, a printout of the reservation confirmation e-mail, or show the e-mail on your mobile device screen to staff.
3. [Operation Conditions/Tour Conditions]
(1) Please be aware that the price shown is per vehicle, and that bookings for this plan are made by the number of private vehicles to be used, not by the number of participants.
1 booking is required to book 1 vehicle. Please book 1 vehicle at a time.
(2) Please make sure to correctly input your preferred pick-up location, and a phone number and email address at which you can be reached while in Japan.
Please be aware that if there are any errors in the information provided, customers may not be able to meet with the National Government Licensed English Guide Interpreter at their preferred boarding location.
Even in such a case, the charter service time will be calculated from the preferred pick-up time.
4. [Exemptions/Itinerary Guarantee: Itinerary/Destinations]
(1) Arrival time(s) may be delayed depending on road conditions. Even if the arrival time is delayed, no compensation will be given for flights, accommodation, meals, taxi fares, etc.
(2) Depending on operational circumstances, certain tour dates may be canceled, or tour operation may cease entirely.
(3) Customers will be asked their preferred sightseeing spots at the time of booking, but please ask the National Government Licensed English Guide Interpreter on the day about whether it is possible to visit all places considering road conditions, time to be spent at destinations, sightseeing seasons, etc.
5. [Important Notes/Supplements: Meeting/Pick-up/Pick-up Location]
Please go to your specified pick-up location on your own.
6. [Important Notes/Supplements: Additional Charge Policy]
(1) Please do not be late for the pick-up time. In the case the charter service exceeds the scheduled time (calculated from pick-up time to final drop-off/tour end time), an additional charge of JPY 6,000/30 min will be required thereafter.
(2) Food & drink charges (for participants and National Government Licensed English Guide Interpreter), admission fees to paid facilities (for participants and National Government Licensed English Guide Interpreter), toll road fees and parking fees are not included in the tour booking charge.
If such expenses are accrued they must be paid by the customer on the day. [Reference] Estimate for model course sightseeing fees (paid facility charges, parking fees) required on-site on the day (per adult for groups of 2): Around JPY 4,000. *Shopping and meal charges are not included.
(3) In the case the charter service exceeds the scheduled finish time (21:00), an additional charge of JPY 1,500/30 min will be required thereafter.
*Please pay additional charges in cash to the National Government Licensed English Guide Interpreter on the day of the tour.
*In case the customer is late for the departure time from the sightseeing location due to their own circumstances, or in case the charter service time was extended as requested by the customer,
additional charges will be collected with the consent of the customer on the day.
[No Partial Refund Policy]
Partial refunds will not be provided even if sightseeing is finished within the allotted time (4 hours) per customer request.
7. [Important Notes/Supplements: Regarding Meals]
When having a meal, customers are to shoulder the meal expenses of the National Government Licensed Guide Interpreter.
On the day, please pay the bill together as a group, or provide cash to the National Government Licensed Guide Interpreter for meal charges as follows.
- Breakfast: JPY 1,000, Lunch: JPY 1,500, Dinner: JPY 2,000.
8. [Price Breakdown]
(1) 8-Hour Vehicle Charge:
- Hired Car (Tokyo Limousine Co., Ltd.): [2022] JPY 89,000
(2) 8-Hour National Government Licensed English Guide Interpreter (Odyssey Corporation): [2022] JPY 50,000
9. [Passenger Capacity]
The passenger capacity shown indicates the number of regular seating in the vehicle.
While vehicles come equipped with jump seats, in order to ensure that all passengers can ride comfortably,
we highly recommend booking a vehicle that can accommodate all participants with regular seating.
[Breakdown of Vehicle Type & Seating (excluding seats for driver & National Government Licensed Guide Interpreter)]
- Chartered Taxi (Toyota JPN Taxi, Toyota Crown, etc.): 2 regular seats + 1 jump seat
- Hired Car (Minivan / Toyota Alphard, Nissan Elgrand, etc.): 4 regular seats + 1 jump seat
- Hired Car (Van / Toyota Hiace, Nissan Caravan): 6 regular seats + 2 jump seats