Private Tour - Tokyo City's Must-see Trendy Spots
Tour Code :

PV0010J4S
Departs from :

Tokyo
Tour Brand :

Tokyo Walking Tour
change(s) from the previous year :
Price(Lowest) :

¥18,500 ~
Overview :

1. Visit Tokyo's popular areas of Shinjuku, Harajuku, Shibuya, Akihabara, and Ginza, all in one day!
2. Japan's modern-day politics, economics, and culture constantly evolve with Tokyo as the focal point, and today, Tokyo has become a metropolis that's one of the largest in the world. While it is generally called a metropolis, each of its areas has unique characteristics. Shinjuku, one of Japan's leading entertainment districts; Harajuku, the nexus of Japanese youth culture; Shibuya, an ever-changing district; Akihabara, a haven for enthusiasts; and Ginza, a magnet for the adult crowd, are among its distinct districts that never fail to draw in travelers.
This tour takes customers to 5 popular, must-visit spots when sightseeing in Tokyo.
Making full use of Tokyo's transportation networks, this guided tour takes customers to several sightseeing spots that usually can't be visited all in one day.
This tour is perfect for first-time visitors to Tokyo who want to make efficient use of their time.
3. - Akihabara: Stroll around this place considered the origin of anime and manga.
- Ginza: Walk around this shopping district lined with luxury brand shops.
- Shibuya: Behold the world-famous scramble intersection as it becomes a mishmash of people all crossing at the same time.
- Harajuku: Try some colorful, photogenic food popular among the youth.
- Shinjuku: Take a glimpse of the nightlife in the neon city of Shinjuku, one of Japan's foremost entertainment districts.
4. This is a private tour that can be booked for 1 to 6 people. Customers can have an enjoyable tour with people they know at their own pace.
5. This tour promotes Eco-friendly efforts as stated under Sunrise Tours' Sustainable Development Goals.
Please check the following page for details.
http://jtbgmt.com/en/g-web/sdgs
Itinerary
day1

11:00- Meet near the green JR ticket office, accessible from the Akihabara Station Electric Town Exit south side ticket gate
11:05-12:25 80(min) Akihabara - Electric Town Walk around this town said to be the mecca for entertainment idols and anime. While this area was quite popular as an "electric town" frequented by electronics enthusiasts, today it has become a sightseeing spot visited by people of all ages and genders, from within Japan and abroad.
12:40-13:20 40(min) Ginza - Chuo-dori Street Ginza is known as one of the city's leading shopping districts, lined with world-famous luxury brand shops. Walk the streets of Ginza and take in the sights of the many shops, from long-established stores to those selling the latest devices.
13:25-13:40 15(min) Yamanote Line Train Ride (Shimbashi - Shibuya) Enjoy seeing the view from the windows as the scenery transforms from business districts and seaside areas under development to a district geared towards the young ones. Tokyo Tower can be seen along the way, so keep your eyes peeled! Also look out for a new station that began operating in 2020.
13:45-15:05 80(min) Shibuya - Scramble Crossing Come to the ever-changing district of Shibuya. Crossed by hordes of people every year, the Scramble Crossing is a popular photo spot among international travelers. See with your own eyes how Shibuya changes as it is undergoing a large-scale redevelopment said to occur once every hundred years.
15:25-16:25 60(min) Harajuku - Takeshita Street Harajuku is frequented by young people at the leading edge of fashion. This is said to be where the concept of "kawaii" began and took over the world. There's plenty to post on social media, from colorful foods to foods of amazing sizes! Tour around this lively district that's sure to uplift the spirits of everyone, young and old.
16:40-17:40 60(min) Shinjuku - Kabukicho Let's head to Shinjuku, one of Japan's leading entertainment districts filled with flashing neon lights and izakaya (Japanese-style pubs). Recently it has become a safer district for sightseeing, turning into a popular spot to enjoy drinking alcohol as well as taking photos.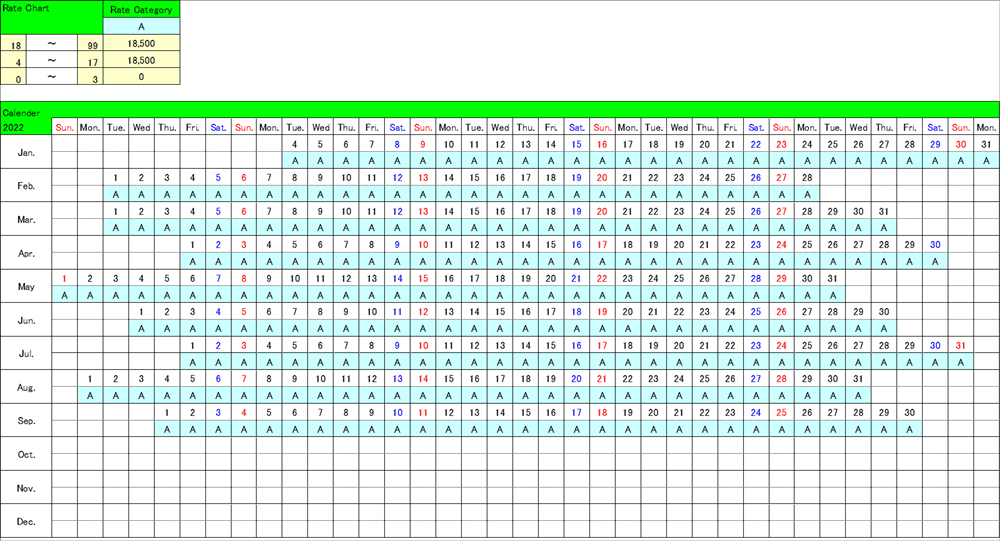 Remarks:Conducting Company: otomo Inc.
3F Mitomi Building, 3-13-3 Hongo, Bunkyo-ku, Tokyo
(This is not the meeting location.)
[Reception Method]
At reception, please show your reservation confirmation sheet, a printout of the reservation confirmation e-mail, or show the e-mail on your mobile device screen to staff.
[Operation Conditions/Tour Conditions]
- If customers do not arrive at the appointed time even when 60 minutes have passed, the tour will be considered canceled. (No Show 100%)
[Exemptions/Itinerary Guarantee: Itinerary/Destinations]
- In case a destination is temporarily closed, the tour may be guided to an alternative destination. Thank you for your understanding.
[Important Notes/Supplements: Meeting/Pick-up/Pick-up Location]
- near the green JR ticket office, accessible from the Akihabara Station Electric Town Exit south side ticket gate
- The otomo Inc. guide will be waiting holding a board with the otomo logo as an identification marker.
[Important Notes/Supplements: What to Wear/Bring]
Please wear clothes which are comfortable to move around in.
[Important Notes: Not Included in Tour Charge]
- Transportation expenses
- Admission fees
- Meal charges
- Souvenirs
- Experience fees
(at least JPY 1,000 in cash required for each person)