1-Day World Heritage Site - Mt. Koya Tour (Without Guide)
Tour Code :

HT0001N4S
Departs from :

Osaka
Tour Brand :

Kansai (Excluding Kyoto and Osaka) Train Package
change(s) from the previous year :
Price(Lowest) :

¥10,500 ~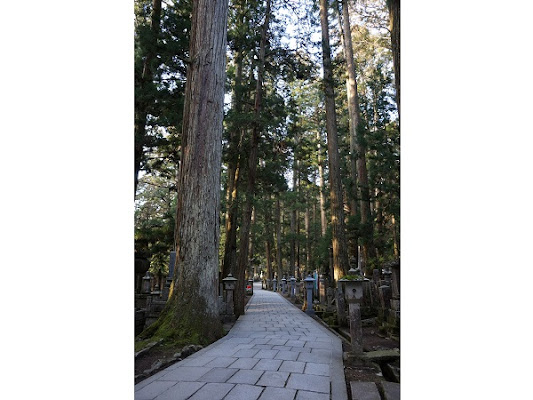 Overview :

1. This is an unguided tour allowing participants to explore World Heritage Site Mt. Koya on their own.
2. This package includes a bus pass for buses on Mt. Koya and various coupons for discounted admission at shrines and temples.
3. For lunch, enjoy a Buddhist vegetarian cuisine at a temple lodging in Koyasan. Guidance in English is available at the temple.
4. This tour promotes Eco-friendly efforts and Cross-cultural Understanding as stated under Sunrise Tours' Sustainable Development Goals. Please check the following page for details.
http://jtbgmt.com/en/g-web/sdgs
Itinerary
day1

08:30-10:00 120(min) From Nankai Namba Station to Gokurakubashi Station (Nankai Railway, Express, non-reserved seat)
Please refer to [Exemptions/Itinerary Guarantee: Itinerary/Destinations] in the Remarks.
5(min) From Gokurakubashi Station to Koyasan Station
Sightseeing at Mt. Koya On this plan participants are free to see the sights on their own, and are provided with discount coupons for various admission fees and a Mt. Koya (Koyasan) bus pass.
Feel free to visit Okuno-in (mausoleum of Kukai) and Danjogaran, the heartland of Mt. Koya.
12:30- Koyasan Temple Lodging Buddhist Vegetarian Cuisine Lunch at Koyasan Temple Lodging / Visit (With Guidance in English)
Please refer to [Regarding Meals] in the Remarks.
5(min) From Koyasan Station to Gokurakubashi Station
120(min) From Gokurakubashi Station go to Nankai Namba Station (Nankai Railway, Express, non-reserved seat)
Arrive at Nankai Railway Namba Station
Remarks:Planning Company: JTB Global Marketing & Travel Inc.
Address: 2-3-14 Higashi Shinagawa, Shinagawa-ku, Tokyo
Japan Tourism Agency Registered Travel Agent (No. 1723)
A member of the Japan Association of Travel Agents
[Reception Method]
Take the voucher you received at your accommodation and exchange it with the ticket at the Nankai Railway ticket counter for international travelers (on the 3rd floor of Nankai Namba Station) between 12:00 and 18:00 on the day prior to the tour, or between 8:30 and 10:00 on the day of the tour.
[Operation Conditions/Tour Conditions]
If the minimum number of participants (2) is not met by 4 days before the scheduled date, the tour on that date may be canceled.
[Exemptions/Itinerary Guarantee: Itinerary/Destinations]
The voucher for ticket pick-up will be sent to your hotel for the night prior to the tour by at least one day before departure.
When booking, please make sure to notify us of your accommodation's official name, address (entire address including postal number, prefecture, city/town/village, number, etc.), and phone number, as well as your expected arrival date (check-in date), and number or email you can be reached at in Japan.
Please be aware that voucher delivery may not be possible if there are any errors in the information provided.
Also, please note that service is not available at private residences, private lodgings (minpaku), other accommodations which do not have 24-hour front desk facilities, and townhouses.
If the address for the tickets and final itinerary to be sent to changes after booking, please inform us at least 8 days prior to the tour departure date
Customers may board a train departing at their preferred time.
However, if using limited express trains, additional fees will be required (JPY 790/adult, JPY 400/child; current as of Oct. 1, 2021).
[Important Notes/Supplements: Guide/Tour Conductor]
This is an open-itinerary plan with no accompanying National Government Licensed English Guide Interpreter or tour conductor.
[Important Notes/Supplements: Regarding Meals]
The location for lunch will be written on the itinerary sent to you by the day before the tour. The lunch venue will be one of the temple lodgings in Koyasan. The lunch location may not be specified. Thank you for your understanding.
Buddhist vegetarian cuisine will be served, so we welcome vegetarian participants.
[Important Notes/Supplements: What to Wear/Bring]
The temperature at Mt. Koya (Koyasan) is about 8 degrees Celsius lower than in Kyoto and Osaka. Please bring warm attire.