1-Day World Heritage Site - Mt. Koya Tour
Tour Code :

GU2205N2S
Departs from :

Osaka
Tour Brand :

Kansai (Kyoto, Osaka, Nara, etc.) Walking Tour
change(s) from the previous year :
Price(Lowest) :

¥24,700 ~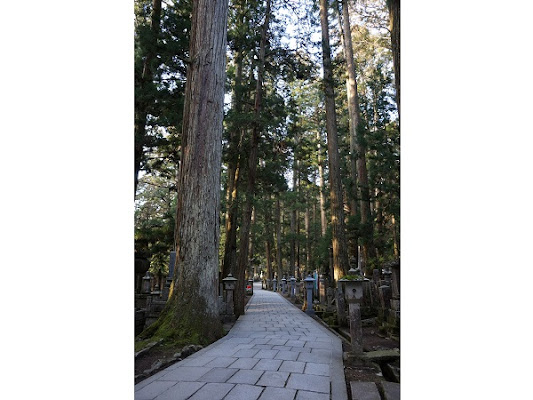 Overview :

1. This tour is accompanied by a National Government Licensed English Guide Interpreter. Visit Mt. Koya, registered on the UNESCO World Heritage Site list under "Sacred Sites and Pilgrimage Routes in the Kii Mountain Range."
2. Buddha statues and mandalas greet visitors to these sacred grounds, which look down on the surrounding area from a height of approximately 900 m, and are home to many impressive halls, pagodas, and other historic buildings.
3. Don't worry about deciphering these mystical sites on your own; the guide will provide insights and explanations about Mt. Koya and its treasures.
4. This tour promotes Eco-friendly efforts and Cross-cultural Understanding as stated under Sunrise Tours' Sustainable Development Goals.
Please check the following page for details.
http://jtbgmt.com/en/g-web/sdgs
Itinerary
day1

09:30- Depart from Swissotel Nankai Osaka Walk to Nankai Namba Station
90(min) From Nankai Namba Station to Gokurakubashi Station (Nankai Railway, Limited Express, reserved seat)
From Gokurakubashi Station to Koyasan Station
Depart from Koyasan Station Please refer to [Exemptions/Itinerary Guarantee: Itinerary/Destinations] in the Remarks.
60(min) Koya-san Cooking Hanabishi Lunch
Please refer to [Regarding Meals] in the Remarks.
10(min) From Hanabishi to Okuno-in Temple
70(min) Okuno-in Temple The highlight of Koyasan. Walk along the 2-kilometer path to the temple in a mystical atmosphere lined with hundreds of thousands of small stone pagodas.
10(min) From Okuno-in Temple to Danjo Garan
75(min) Danjo Garan Complex The Danjo Garan Complex is a sacred place representing the concept of Shingon Mikkyo Buddhism established by Kobo Daishi (Saint Kobo).
From Danjo Garan to Koyasan Station Go to Koyasan Station by bus
From Koyasan Station to Gokurakubashi Station
90(min) From Gokurakubashi Station go to Nankai Namba Station (Nankai Railway, Limited Express, reserved seat)
18:00-18:30 Tour ends at Nankai Namba Station Please head to your next destination on your own after arrival.
Remarks:Planning Company: JTB Global Marketing & Travel Inc.
Address: 2-3-14 Higashi Shinagawa, Shinagawa-ku, Tokyo
Japan Tourism Agency Registered Travel Agent (No. 1723)
A member of the Japan Association of Travel Agents
[Reception Method]
At reception, please show your reservation confirmation sheet, a printout of the reservation confirmation e-mail, or show the e-mail on your mobile device screen to staff.
[Operation Conditions/Tour Conditions]
If the minimum number of participants (2) is not met by 4 days before the scheduled date, the tour on that date may be canceled.
[Exemptions/Itinerary Guarantee: Itinerary/Destinations]
Public transportation will be used for transfers within the Koyasan area. Please note that seating is not guaranteed.
The order of destinations and the lunch venue are subject to change.
[Important Notes/Supplements: Meeting/Pick-up/Pick-up Location]
Swissotel Nankai Osaka 6F Bell Desk / 9:20
[Important Notes/Supplements: Regarding Meals]
Lunch will be bento box style Japanese cuisine. Buddhist vegetarian cuisine will be provided for customers that would like a vegetarian meal so please make a request on the day.
If the lunch venue is closed, an affiliate venue will be visited. In this case, only the standard meal will be provided. (Cannot be changed to a vegetarian meal) Thank you for your understanding.
[Important Notes/Supplements: What to Wear/Bring]
This tour involves a fair amount of walking at sightseeing locations, so please wear shoes and clothes which are comfortable to walk in.
The temperature at Mt. Koya (Koyasan) is about 8 degrees Celsius lower than in Kyoto and Osaka. Please bring warm attire.