1-Day Kyoto Tour: Nijo Castle, Kinkaku-ji Temple, Kyoto Imperial Palace, Fushimi Inari Taisha Shrine, Sanjusangen-do Temple, Kiyomizu-dera Temple (Round-trip from Kyoto)
Tour Code :

GU1001N1S
Departs from :

Kyoto
Tour Brand :

Kansai (Kyoto, Osaka, Nara, etc.) 1-Day Bus Tour
change(s) from the previous year :
Price(Lowest) :

¥15,600 ~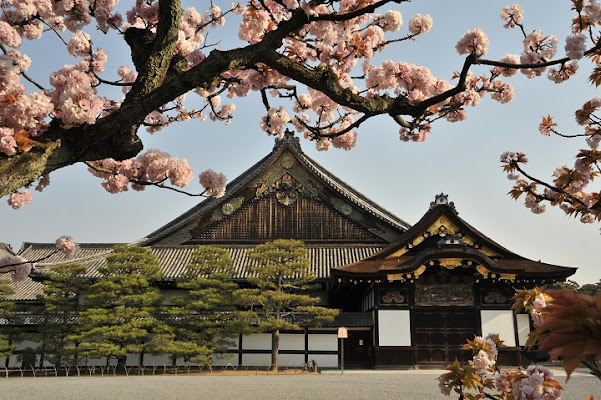 Overview :

1. A popular Sunrise Tours plan visiting the renowned sights of Kyoto including several World Heritage sites. This tour is accompanied by a National Government Licensed English Guide Interpreter. The tour will visit Nijo Castle, Kinkaku-ji Temple, Kyoto Imperial Palace, Fushimi Inari Taisha Shrine, Sanjusangen-do Temple, and Kiyomizu-dera Temple. This tour takes participants to famous temples, a shrine, a castle, and other majestic places of interest in Kyoto.
2. This standard tour is recommended for those traveling to Kyoto for the first time.
3. After the tour, participants will be dropped off at the following locations: Kyoto Hotel Okura, Hotel Nikko Princess Kyoto (*limited to staying guests), Karasuma Kyoto Hotel, Sunrise Tours Desk in Avanti (across from Kyoto Station Hachijo Exit), Rihga Royal Hotel Kyoto, Kyoto Hotel Tokyu, ANA Crowne Plaza Kyoto, Kyoto Tower (Kyoto Station Karasuma Exit)
4. This is a 1-day tour combining the 'Kyoto Morning' and 'Kyoto Afternoon' tours, with lunch added.
5. About Infection Countermeasures:
- Bus interiors are disinfected and sterilized.
- Drivers, guides, and assistants conduct health checks and disinfection before boarding, and wear face masks throughout the tour.
- Tour destinations implement countermeasures specified by the Japanese government.
6. This tour promotes Cross-cultural Understanding as stated under Sunrise Tours' Sustainable Development Goals.
Please check the following page for details.
http://jtbgmt.com/en/g-web/sdgs
Itinerary
day1

08:30- Avanti's Sunrise Tours Desk (across from Kyoto Station Hachijo Exit) - Depart *Please refer to [Bus Company].
50(min) Nijo Castle A World Heritage site. Tour the historical castle completed in 1626, which was built to provide lodging for the Tokugawa Shogun and as a palladium for Kyoto Imperial Palace. The impressive, elaborate carvings and decors in the Ninomaru Palace are a must-see.
*Please refer to [Exemptions/Itinerary Guarantee: Itinerary/Destinations].
45(min) Kinkaku-ji Temple A World Heritage site. The wooden architecture is covered in thin layers of pure gold and is surrounded by a beautiful pond.
40(min) [Regular] Kyoto Imperial Palace See the Kyoto Imperial Palace, which was used as the Emperor's residence until about 150 years ago.
*Please refer to [Exemptions/Itinerary Guarantee: Itinerary/Destinations].
40(min) [Kyoto Imperial Palace Closed Days] Kitano Tenmangu Shrine Kitano Tenmangu Shrine is the substitute for Kyoto Imperial Palace on days it is closed to visitors. It is famous for housing the God of scholarship. This shrine's main hall is a designated national treasure. The shrine is especially great to see during the plum blossom and autumn leaf seasons.
*Please refer to [Exemptions/Itinerary Guarantee: Itinerary/Destinations].
60(min) Lunch Participants will be provided a set menu meal.
*Please refer to [Important Notes/Supplements: Regarding Meals].
30(min) Fushimi Inari Taisha Shrine Fushimi Inari Taisha is the head shrine of some 40,000 inari-jinja shrines located all over Japan. The bright red Senbon Torii gates are a must-see attraction.
30(min) Sanjusangen-do Temple Visit the world's longest wooden structure, housing 1,001 life-size statues of Buddhist Kannon deities dating back to the 13th century.
70(min) Kiyomizu-dera Temple The view of Kyoto from the World Heritage Site of Kiyomizu-dera is superb. The historic shopping lane that leads to the temple adds to a wonderful experience.
17:30-18:30 Drop-off Service From Kiyomizu-dera Temple, participants will be dropped off at Kyoto Station, then to hotels.
Remarks:Planning Company: JTB Global Marketing & Travel Inc.
Address: 2-3-14 Higashi Shinagawa, Shinagawa-ku, Tokyo
Japan Tourism Agency Registered Travel Agent (No. 1723)
A member of the Japan Association of Travel Agents
[Reception Method]
At reception, please show your reservation confirmation sheet, a printout of the reservation confirmation e-mail, or show the e-mail on your mobile device screen to staff.
[Operation Conditions/Tour Conditions]
- If the minimum number of participants (1) is not met by 4 days before the scheduled date, the tour on that date may be canceled.
- To prevent infection, please participate wearing face masks.
- On the day of the tour, a health check and temperature screening will be conducted. Those with a temperature of 37.5 and above as well as those who do not feel well may not be allowed to participate.
- The above are subject to change depending on the infection status. Please be sure to follow the guide's instructions.
Please check the following for the most up-to-date information.
Website: https://www.sunrise-tours.jp/en/
[Exemptions/Itinerary Guarantee: Itinerary/Destinations]
The Kyoto Imperial Palace is closed to visitors on the following days. As such, the tour will visit Kitano Tenmangu Shrine instead. If the closed day falls on the 25th, the tour will visit Nishi Hongan-ji Temple. (Mondays, Tuesday if Monday is a national holiday, and whenever there is an Imperial Household event)
Nijo Castle is closed on Tuesdays in January, July, August, and December. (Closed on the following day if Tuesday is a holiday.) If closed, Ryoan-ji Temple will be visited instead.
During the Gion Festival (Sakimatsuri, July 15 - 16), drop-off service to Karasuma Kyoto Hotel and Hotel Nikko Princess Kyoto will be unavailable due to traffic restrictions.
Connections from this tour can be made to the "Kyoto Maiko Dinner" and "Kyoto Night Tour."
Participants will walk from the parking lot to Fushimi Inari Taisha Shrine (about 15 min one-way). Thank you for your understanding.
The order of activities and arrival times may differ depending on road conditions and congestion at destinations.
Seats may not be designated.
[Bus Company]
Teisan Kanko Bus Co., Ltd. (in general); Yasaka Sightseeing Bus Co., Ltd.; Yuai Kanko Bus Co., Ltd.; Toh-ho-kanko Bus Co., Ltd.; Kyoto Kanko Bus Co., Ltd.; or Senriyama Bus Co., Ltd.
*In general, Teisan Kanko Bus will be used.
If otherwise, it will be specified in the final itinerary.
*Depending on the number of tour participants, transportation to be used may be other than a large bus (mid-size bus, small bus), a hired car (van, minivan - MK Co., Ltd. or Yasaka Group), or a taxi.
Standard transportation for approximate number of customers:
- Large bus: around 26 people or more
- Mid-size bus: around 11-25 people
- Small bus: around 9-10 people
- Van (hired car): around 5-8 people
- Minivan (hired car): around 3-4 people
- Taxi: around 1-2 people
[Important Notes/Supplements: Meeting/Pick-up/Pick-up Location]
Sunrise Tours Desk inside Avanti (across from Kyoto Station Hachijo Exit): 8:20
[Important Notes/Supplements: Regarding Meals]
A set menu meal will be served for lunch. For those who would like a vegetarian meal, please make sure to inform us at the time of reservation. If requests are not provided in advance, same-day changes cannot be accepted. Halal, gluten-free, and other meal requests are not available. For those that don't require lunch, please make a booking for the 'without lunch' plan (tour code: GU1002N1S). The 'without lunch' plan provides customers with free time to eat on their own in the Kyoto Station area.