1-Day Private Taxi Sedan Plan: Okunoshima "Rabbit Island" & Saijo Sake Breweries Tour (2 People, Round-trip from Hiroshima)
Tour Code :

PV1001Y8A
Departs from :

Hiroshima
Tour Brand :

Chugoku/Shikoku (Hiroshima, etc.) Taxi Plan
change(s) from the previous year :
Price(Lowest) :

¥30,000 ~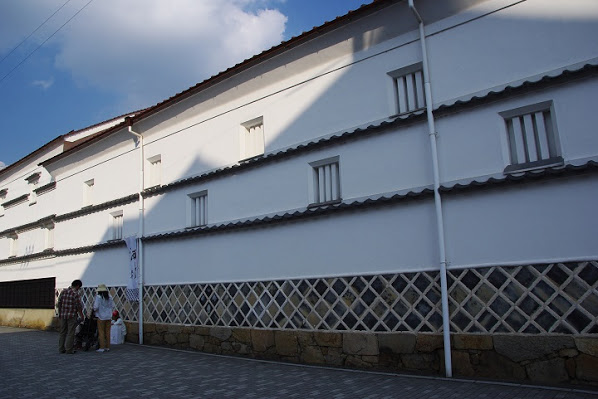 Overview :

1. Visit Okunoshima, an island touted as "rabbit paradise" located in the Seto Inland Sea.
2. Tour the sake town of Saijo, which ranks along with Nada in Hyogo and Fushimi in Kyoto as one of the top sake-producing areas.
3. An English-speaking driver will be assigned, so participate worry-free!
4. Participants will be picked up at their hotel.
Itinerary
day1

09:00- Depart from Hotel
10:50-11:05 From Tadanoumi Port to Okunoshima Pier No. 2 via Ferry Omishima Ferry
60(min) Sightseeing on Okunoshima A small island with a circumference of approximately 4 kilometers situated in the Seto Inland Sea, Okunoshima is home to around 700 fluffy rabbits. Enjoy your time with the rabbits, see some remnants from the war era, and admire the scenery of Setouchi.
12:00-12:15 From Okunoshima Pier No. 2 to Tadanoumi Port via Ferry Omishima Ferry
From Tadanoumi Port to Takehara
12:30-13:15 45(min) Takehara Enjoy lunch on your own at Takehara, where you can also see a townscape reminiscent of the ancient times (lunch not included).
13:15-14:00 From Takehara to Saijo
14:00-15:00 60(min) Sightseeing at Saijo The town of Saijo is dotted with sake breweries within a 700-meter walking distance. Visitors can surely drop by several breweries in a short time. Feel free to have some sake, taste test the water used for fermentation, and enjoy some bisho nabe (hot pot using sake), Daiginjo gelato (made with premium quality sake), and much more!
-16:00 Drop-off at Hotel Accommodation
Remarks:Planning Company: JTB Global Marketing & Travel Inc.
Address: 2-3-14 Higashi Shinagawa, Shinagawa-ku, Tokyo
Japan Tourism Agency Registered Travel Agent (No. 1723)
A member of the Japan Association of Travel Agents
[Reception Method]
At reception, please show your reservation confirmation sheet, a printout of the reservation confirmation e-mail, or show the e-mail on your mobile device screen to staff.
[Operation Conditions/Tour Conditions]
If the minimum number of participants (2) is not met by 7 days before the scheduled date, the tour on that date may be canceled. Please inform us of your accommodation and contact details for the day prior to the tour. If the tour is canceled, customers will be notified by the conducting company or their travel agent.
Breakdown of Vehicle Type & Seating (excluding seat for driver):
- Sedan (only back seats to be used): 2 regular seats + 1 jump seat
- Minivan (only back seats to be used): 4 regular seats + 1 jump seat
*As the front passenger seat cannot be used due to infection countermeasures for the novel coronavirus, only the back seats will be used. Thank you for your understanding.
- Please note that some car models for charted vehicle plans may be affixed with the company name indicating lamp. Thank you for your understanding.
- Smoking is not allowed on board. Japanese law requires that all passengers' seatbelts be fastened.
[Exemptions/Itinerary Guarantee: Itinerary/Destinations]
Participants will be picked up at their hotel or ryokan. Please inform us of your prior night's accommodation at the time of booking.
The order of the itinerary and arrival times may differ depending on congestion at destinations.
The rabbits at Okunoshima are wild rabbits. Please make sure to follow these guidelines:
Do not chase the rabbits or pick them up.
Do not feed them with sweets or bread. (Please purchase at boat ride area. Not available for purchase on the island.)
[Important Notes/Supplements: Meeting/Pick-up/Pick-up Location]
Hotel/Ryokan in Hiroshima City - 8:50
[Important Notes/Supplements: Guide/Tour Conductor]
An English-speaking driver will be assigned to guide participants throughout the entire itinerary. Sightseeing information will not be given at the destinations.