Osaka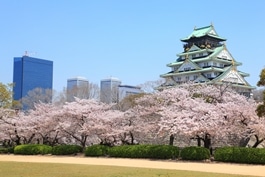 Osaka Castle
Osaka is the commercial and industrial center of western Japan. It is home to traditional stage arts such as Bunraku and Joruri. Located in the Midwest Japan, it is a major transportation hub, both international and domestic.
Osaka is conveniently located for visiting the nearby ancient capitals of Nara and Kyoto.
Osaka
For more information, please get in touch.